Advocate, Political Activist, Blogger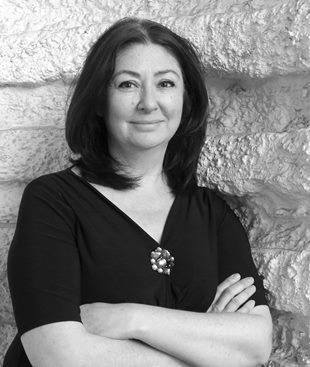 Maryam Namazie is a political activist, campaigner and blogger.
She is the Spokesperson for Fitnah – Movement for Women's Liberation, Equal Rights Now, One Law for All Campaign against Sharia Law in Britain and the Council of Ex-Muslims of Britain.
She is current editor of Fitnah's monthly English publication Unveiled and hosts a weekly television programme in Persian and English called Bread and Roses broadcast in Iran and the Middle East via New Channel TV. Maryam is a Fellow at the Secular Global Institute (2014), Humanist Laureate at the International Academy of Humanism (2013), Central Committee member of the Worker-communist Party of Iran; National Secular Society Honorary Associate; Honorary Associate of Rationalist International and Emeritus Member of the Secular Humanist League of Brazil. In June 2012, The Islamic regime of Iran's media outlets did an 'expos├®' on Maryam entitled 'Meet this anti-religion woman'. Maryam was a character in DV8 Physical Theatre's Can We Talk About This?, which deals with freedom of speech, censorship and Islam.
She was awarded Journalist of the Year at the Dods Women in Public Life Awards (2013); She founded Iran Solidarity (2009); selected one of the top 45 women of the year by Elle magazine Quebec (2007); awarded the National Secular Society's Secularist of the Year Award (2005); selected 'Iranian of the Year' by Iranian.com readers (1997 and 1998); International Rescue Committee medal recipient (1988); and received the Julia B. Friedman Humanitarian Award (1987).
In the past few years, she has initiated a Day to Stand with Bangladesh's Bloggers and Activists; an International Day to Defend Amina and the Nude Photo Revolutionary Calendar 2012-2013 and helped launch the Manifesto for a Free and Secular Middle East and North Africa.
She has spoken and written numerous articles on women's rights issues, free expression, political Islam, and secularism and been interviewed by all the major international news outlets. She has co-authored Sharia Law in Britain: A Threat to One Law for All and Equal Rights (One Law for All, June 2010), Enemies Not Allies: The Far-Right (One Law for All, August 2011), and The Political and Legal Status of Apostates in Islam (CEMB, December 2013). She also has an essay entitled ÔÇÿWhen the Hezbollah came to my School' in 50 Voices of Disbelief: Why We Are Atheists (Wiley-Blackwell, October 2009) and is featured in A Better Life: A Hundred Atheists Speak out on Joy and Meaning in a World Without God (2013) amongst others.
Previously, Namazie produced a weekly TV International programme broadcast in the Middle East; was the elected Executive Director of the International Federation of Iranian Refugees, a refugee run organisation with 60 branches in 15 countries worldwide for 8 years; founded the Committee for Humanitarian Assistance to Iranian Refugees; was the Human Rights Advocates Training Programme Coordinator at Columbia University's Centre for the Study of Human Rights in New York and the NYC Refugee Coordinator/ US National Steering Committee Member of Amnesty International. She was Co-founder of Human Rights Without Frontiers based in the Sudan, Co-founder and President of the US-based Refugee Women's Network and ran a refugee women's leadership training programme in NYC.