Leading the Secular Movement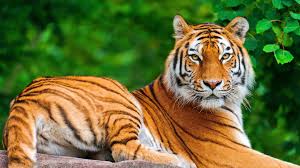 Ready to tiger up for nonbelief? ROWR!
Until now, the secular movement has made strides, but failed to become a truly mainstream movement that is organized and recognized.
Well, congratulations! You have arrived at the ground floor of the game changing super group that will break through and get the attention of the world in the way that the gay marriage movement and animal rights movements are social causes that everyone knows about!
The Secular Policy Institute is different and more successful than other secular groups because:
We don't bash religion. Unlike many secular groups, we don't get shut out of government and media. We can partner with anyone.
We are true professionals. Unlike many secular groups, we don't want to settle for amateur anything. We emulate best practices of major organizations like the AARP, NRA, CATO Institute, Heritage Foundation, and American Cancer Society.
We are focused. Unlike many secular groups, we aren't vague about our plans. We take on giant, world-changing projects that inspire donors and volunteers, such as promoting an Indian rationalist's guide to Hindu scripture and raising money for the world's first atheist orphanage in Uganda.
We are thought leaders. We are the world's biggest secular think tank with Fellows and Advocates including Richard Dawkins, Steven Pinker, Lawrence Krauss, and so many more.
We organize everyone. We are the world's biggest secular coalition. Like the Bill Gates Foundation, we talent scout the best projects from our coalition groups and maximize their impact with management coaching, funding, promotion, access to our Fellows, and our contacts in media and government worldwide.
What You Get
There are many benefits to being a volunteer!
Steer the secular movement. You become the ultimate insider. Work the system, make a difference!
Career training. Volunteers don't want money, but they do want love and attention. You'll get plenty of it! Want to learn to organize a project and write a proposal like an expert? We'll coach you all the way.
Insider access. Be the first to learn about our unannounced projects. Go backstage at one of our world class events and meet the celebrities.
Run with the tigers. There's great serendipity and friendship in bonding with our high energy team. You'll love working with us!
Plus you get that "we did it" feeling of building a better future: an end to discrimination against nonbelievers, more separation of church and state, and getting secular people a normalized, prominent place both in public discourse on law and morality, but also at home with friends, family, and coworkers accepting us for who we are.
Volunteer Tasks
Here are the volunteer tasks we currently need help with! Right now the biggest needs are the secular group list and coalition building.
World's Biggest list of Secular Groups. BIGGEST NEED. Help us discover new groups and maintain our big list.
World Calendar of Secular Events. Help us maintain our giant calendar.
Coalition building. BIGGEST NEED. Write potential member groups and get them to join
Social media. Discover secular Facebook pages and Twitter feeds, and contact the owners to cross-promote
Fellows. We need more women, minorities, international people, and public policy experts. Help us identify and attract them.
Washington DC Intern. Are you based in the Washington DC area? Work directly with Edwina Rogers, two time former White House staffer!
WordPress team Can you edit text and photos with WordPress? Or tweak CSS styling and custom forms? Help us polish the SPI website so that it looks even more prestigious!
Website IT Help us improve our WordPress website!
Design We need infographics, cartoons, and "wow" visuals for our articles!
International Policy. Right now the "Issues" link on the website is US only. We need to research secularism and government in every country and build more policy recommendations, working with our coalition partners.
Resources We need more books, academic papers, surveys & polls, and blog articles that form the "body of knowledge" about secularism and its relation to public policy. Help us find and add them!
World Future Forum. We need help planning our giant event modeled after the World Economic Forum in Davos. We already have 21 US Congresspeople speaking and 30 greats like Richard Dawkins.
Super Volunteers. We also need volunteers to help manage volunteers!
Contact Us
I would love to speak with you. You're going to feel inspired! Please email aaron@secularpolicyinstitute.net and make sure to include your phone number and Skype username.