Advocate, Writer, Public Speaker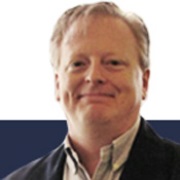 Richard ÔÇ£Brother RichardÔÇØ Haynes is a writer and public speaker living in Atlanta, Georgia. He was raised in a nonreligious home, but as a teenage runaway, had a ÔÇ£born againÔÇØ religious experience. Almost immediately, Richard became an evangelist and personally led hundreds of individuals to Christ. Richard went on to receive a degree in Biblical Studies, and became an associate minister in a 12,000-member Atlanta mega-church.
In 1993, a couple of months after the birth of their eldest daughter, Richard, and his wife, Angela, made the agonizing decision to leave their church which was engulfed with scandal. Terrified and unemployed, they began their long and arduous journey to rationality and non-theism.
Richard is now secularly ordained and has dedicated himself to building non-theist communities, and encouraging others to ÔÇ£come outÔÇØ of the atheist closet, and is president of Atheist Nexus International, Inc. the worldÔÇÖs largest coalition of non-theists and non-theist communities.