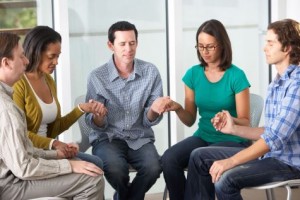 Alcoholics Anonymous (AA) has been providing alcohol recovery services for eighty-plus years and has long been the recommended solution for individuals with an alcohol-dependency problem.
AA originally sprang from a Christian religious movement called ÔÇ£The Oxford Group,ÔÇØ and AA (and programs based on its model) use ÔÇ£higher powerÔÇØ imagery in its 12-step program model that can be alienating for nontheists and negatively impact their recovery. In fact, court-ordered AA is a violation of the Establishment Principle.
AA has benefitted many individuals, providing recovery programs vital to achieving individual behavior change. However, offering choice in recovery is important not only from a legal standpoint, but because research has shown that allowing choice in recovery programs results in enhanced outcomes ÔÇô especially when the program is selected based on the individualÔÇÖs needs and beliefs.
All 12-step programs have been judged ÔÇ£pervasively religiousÔÇØ in every federal appeals court and state supreme court that has reviewed pertinent cases. Recovery programs offered or permitted by the┬áfederal government such as drug court, prison, probation department, etc. which requires mandated attendance, such as that required in 12-step programs, must have a secular offering or are considered unconstitutional.
A growing number of mutual support recovery organizations do not require religious or higher power beliefs. Offering one or more of these programs in addition to the AA programs increases the probability for participant success. A list of these programs includes:
POLICY RECOMMENDATION: Wherever recovery programs are offered or permitted by the government, a secular option must be available.