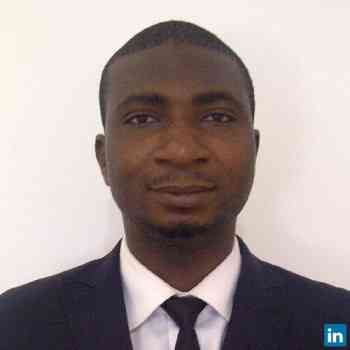 Abdullahi Lawal is the CEO of i-Global, Ltd., an emerging leader in IT service provision throughout Sub-Saharan Africa.  He currently spearheads business strategy for eDMS, ERP, and other IT Solutions in Nigeria, where he received his Bachelor of Science in Criminology from National Open University.
As a human rights activist, Lawal has been an Election Observer and FCT Coordinator, responsible for the coordination of polling stations in Abuja, including screening the activities of Election Officials and ensuring a good rapport between Officials and Voters.  He has maintained regular contact with CODE secretariat through comprehensive reports on the 2015 Presidential, Parliamentary, and State Gubernatorial Elections.  CODE is an NGO whose mission is to improve access to information and empower local communities in Africa.
In addition to his work with Connected Development (CODE), Abdullahi is the┬áDistrict Commissioner for the┬áBoy Scouts of Nigeria, and a proud member of the worldwide┬áScout Movement, with the stated aim of supporting young people to play constructive roles in society. ┬áHe also┬ásupports the┬áInternational Centre for Energy, Environment & Development, which provides┬áideas that link energy and climate change policy reforms to prosperity for NigeriaÔÇÖs poor.