Fellow, Archeology, History, & the Evolution of Values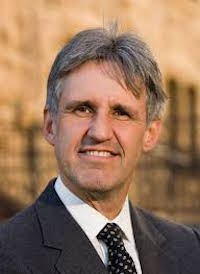 Ian Morris is Professor of History at Stanford University and a Fellow of the Stanford Archaeology Center. ┬áHe graduated with First Class Honors in Ancient History and Archaeology from Birmingham University and received his Ph.D. from Cambridge University. ┬áAfter teaching in the History and Classics departments at the University of Chicago, he relocated to the Santa Cruz Mountains in California, where he still lives with his wife, dogs, and cats. ┬áIan┬ádirects Stanford's archaeological excavations at Monte Polizzo, Sicily–an ancient village occupied between 650 and 300 BCE and again in the Middle Ages between 950 and 1150 CE.
Morris┬áhas published over┬áeighty articles and more than ten books, including┬áThe Dynamics of Ancient Empires┬áand┬áWhy the West RulesÔÇöFor Now. ┬áHis latest books are War! What is It Good For? and┬áForagers, Farmers, and Fossil Fuels: How Human Values Evolve.┬áHe has received grants and awards┬áfrom the Guggenheim Foundation, Mellon Foundation, National Geographic Society, and National Endowment for the Humanities, and he has appeared on A&E, the Discovery Channel, the History Channel, the National Geographic Channel, and PBS.