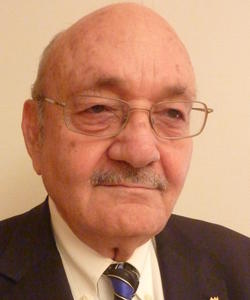 Dr. Amatzia Baram is Professor Emeritus at the Department of the History of the Middle East and Director of the Centre for Iraq Studies at the University of Haifa, in Israel.
He was born in Kibbutz Kfar Menachem in southern Israel and raised and educated there. He served as an officer and commanded tank units in the Armoured Corps during his regular military service from 1956 to 1960 and while in the reserves.
He was ÔÇÿon loanÔÇÖ to the Iraqi desk at Military Intelligence as an analyst when the Iraq-Iran War began in 1980. After release from regular military service, he worked on the kibbutz farm, then┬ágraduated in biology and taught┬áscience at the kibbutz high school.
He he decided on a career change following the Six Day War in 1967 and started his education as an historian of the modern Middle East and Islam in 1971.
Professor Baram has┬áthree degrees at the Hebrew University of Jerusalem, including┬áa Ph.D. in 1986 for a dissertation on BaÔÇÖthi Iraq.