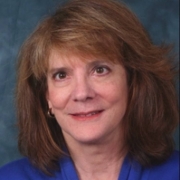 Elizabeth F. Loftus is a cognitive psychologist and expert on human memory. She has conducted extensive research on the malleability of human memory. Loftus is best known for her ground-breaking work on the misinformation effect and eyewitness memory, and the creation and nature of false memories, including recovered memories of childhood sexual abuse. As well as her prolific work inside the laboratory, Loftus has been heavily involved in applying her research to legal settings; she has consulted or provided expert witness testimony for hundreds of cases. Loftus has been recognized throughout the world for her work, receiving numerous awards and honorary degrees. In 2002, Loftus was ranked 58th in the Review of General PsychologyÔÇÖs list of the 100 most influential psychological researchers of the 20th century, and was the highest ranked woman on the list.
Loftus has testified and advised courts about the nature of eyewitness memory for many cases.This direct involvement with the application of her work to the legal system grew from an article Loftus published in 1974 about the relationship between findings from psychological science and the witness testimony in a murder trial she had observed, in which conflicting witness memory played a key role in the evidence. Lawyers who read the article began to contact Loftus to consult her about their cases, and judges requested educational seminars about eyewitness evidence, so she began her work as an educator of legal practitioners. In 1975 Loftus set a legal precedent when she provided Washington StateÔÇÖs first expert testimony about eyewitness memory (specifically, on the topic of eyewitness identification). She has since testified in over 250 cases and consulted on many more.
Loftus is a Fellow of the Committee for Skeptical InquiryÔÇÖs Executive Council. She is a member of the Scientific and Professional Advisory Board of the False Memory Syndrome Foundation. She has also been a member of the Society of Experimental Psychologists since 1990.
Loftus has been the president of the Association for Psychological Science (1998–99), the Western Psychological Association (1984, 2004-5), and the American Psychology-Law Society. She was on the governing board of the Psychonomic Society (1990-1995). She was also on the board of directors for the Institute for the Study of the Trial (1979–81).