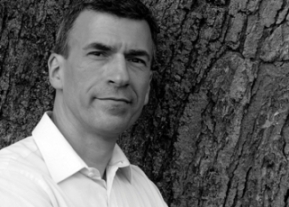 Christopher DiCarlo is a Philosopher of Science and Ethics whose interests in bioethics and cognitive evolution have taken him into the natural and social sciences.  His research focuses on how and why humans reason, think, and act the way that they do.
Dr. DiCarlo is an educator and an author.  He currently teaches in the Faculties of Philosophy at the University of Toronto and at Ryerson University, and at Sheridan College in Brampton and in Oakville, ON.  In the past, he was a Visiting Research Scholar at Harvard University in the Faculty of Arts and Sciences: Department of Anthropology, and at the Peabody Museum of Archaeology and Ethnology.
Christopher┬áhas been invited to speak at numerous national and international conferences, and he has written many scholarly papers. ┬áHis latest book, How to Become a Really Good Pain in the Ass: A Critical Thinker's Guide to Asking the Right Questions,┬áwas released world-wide by Prometheus Press in August, 2011 and is currently a best-seller in the U.S. ┬áHe is currently working on his latest book–a look at the future of ethics, law, and the value of human behavior.
DiCarlo is also the Director of Critical Thinking Solutions, a consulting business for individuals, corporations, and nonprofits in both the private and public sectors.  He has developed the first Pilot Project in Canada to introduce Standardized Critical Thinking skills into the Ontario Public High School curriculum, which has now begun with the Board of the Upper Grand District.