Kato Mukasa, Advocate, Director of Humanism and Youth Support, Uganda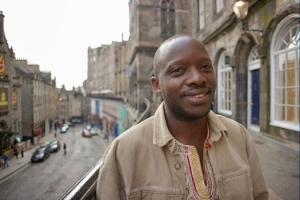 Mr. Mukasa is Chair of the African Working Group (IHEYO) at Oxford and the Legal Services and Humanist Ceremonies Director of HALEA Youth Support Centre in Kampala, Uganda.  He is a trained economist and commericial lawyer with a sharp interest in the Economics of Entrepreneurship, especially those involved in helping young people in Africa fight poverty and unemployment.  Kato is greatly interested in making a contribution towards the betterment of third world countries through research and writing.
Mukasa enjoys inspiring others to become leaders and to excel in their chosen careers. He is a defender of human rights, and of the notion that people should have the ability to choose reason over dogmas that keep them miserable and exploited.  He is also a poet and speaker who believes that humanism is the best way forward for all societies.