Board of Directors, Founder, Chairman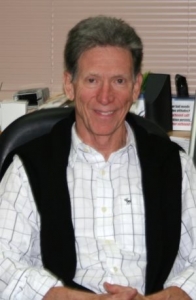 During the 1980ÔÇÖs Steve Rade rose to prominence in the telecommunications industry, founding Advanced Videotech Corp in 1982, an importer of 2-way radios. Then, in 1984, he founded Advanced Cellular Systems and became the leading agent of Comcast/Metaphone, PhiladelphiaÔÇÖs first air time carrier. Finally, along with his wife Susan, he founded the Wireless Xcessories Group in 1988, a nationwide distributor of mobile phone accessories, which now has active branches in 75 cities and regions.
Steve has been an active secular humanist since 1995 when he helped organize the Philadelphia Association for Critical Thinking (PHACT). In 2008 he organized secular group leaders in the city to found Philly CoR, a coalition to connect and strengthen the local freethought, humanist, atheist, agnostic, and rationalist groups. This drew international press coverage when it emerged with a billboard campaign using the slogan, ÔÇ£DonÔÇÖt believe in God? You are not alone.ÔÇØ In 2009 he incorporated the United Coalition of Reason to export his ÔÇ£Philadelphia revolutionÔÇØ across the United States.