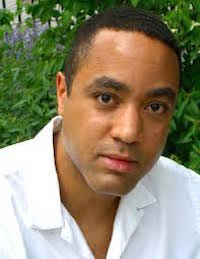 John McWhorter is a political commentator and Professor of Linguistics at Columbia University.  McWhorter received a B.A. in French from Rutgers University, a Masters in American Studies from NYU, and a Ph.D. in Linguistics from Stanford.  He was an Associate Professor of Linguistics at Cornell and then at Berkeley before becoming a Senior Fellow at the Manhattan Institute, a libertarian think-tank.  John is a Contributing Editor at The New Republic and a weekly columnist for The Daily Beast.  He has also written columns regularly for The Root, The New York Daily News, The Daily, and Time Ideas.
Much of John's academic research began with creole languages, but his work has expanded into a general investigation of how adults acquiring a language tend to "undo" much of the inherent complexity of ancient tongues.  His courses for The Teaching Company include "The Story of Human Language," "Understanding Linguistics: The Science of Language," and "Myths, Lies and Half-Truths About English Usage".
McWhorter has published a number of books both on linguistics and on race relations, including Losing the Race: Self-Sabotage in Black America, and he makes regular public radio and television appearances on related subjects.  He has been interviewed on NPR and spoken at TED, and he has appeared on Penn & Teller: Bullshit!, The Colbert Report, and Real Time with Bill Maher.