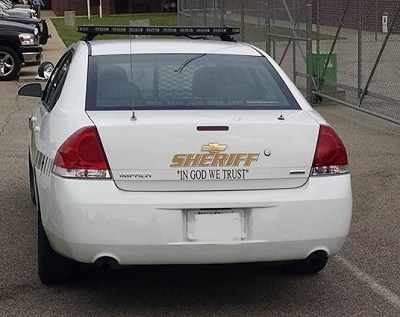 Some police cruisers have decals that read "In God We Trust".  These are government vehicles, how is this possible?
In 1956 the slogan "In God We Trust" was adopted as an accompanying U.S. motto.  Whereas E Pluribus Unum has been with this country since 1776.  Sign on with SPI to ask the National Association of Police Organizations to change their exclusive decals for a more inclusive, time tested version.
Email edwina@secularpolicyinstitute.net to get invitations to future letters.