Groups from around the world are now calling on the British government to expand its independent review of the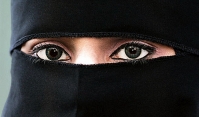 impact of Sharia law in governance. Specifically, concern has been raised over the rights of women and children, which most believe are unfairly denigrated through the Sharia law process.┬áThe womenÔÇÖs rights campaigners are calling on the Home Secretary to establish a thorough and impartial judge-led human rights investigation, which will fully examine arbitration in family matters and whether violations of human rights are condoned or even promoted by Sharia bodies. Some examples are: women's testimony being worth half that of a man's, marital rape, and sexual violence and domestic abuse ┬áBroader issues such as the treatment of religious minorities including minority sects in Islam have also been highlighted.
Women's rights and the rights of children and minorities have long been a subject of intense discussion as it applies to their unfair treatment under Sharia law. Now, as so many refugees enter the United Kingdom, the intersection religious tolerance and human rights have sparked new discussions over the balance needed to ensure that everyone's rights are protected. Without a doubt, the events in the U.K. will spread like wildfire and impact Sharia law's use around the world.