Many of the SPI Coalition members work with kids. Here are just a few!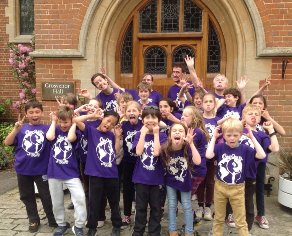 SPI Coalition member CampQuest UK is the secular answer to bible camps. It's a secular humanist summer camp for kids to learn about science and critical thinking. And they have outdoor campground adventures in the outdoors with archery, zip wires, climbing, high ropes, canoeing, rafting, mountain biking, and more.
If you have kids in the UK, you can sign them up for junior camp for ages 7-11 in May/June in West Runton, Norfolk, or senior camp for ages 11-17 in July/August in Dearne Valley, near Doncaster. On their Facebook page they say the highlight of the week is usually the water fight!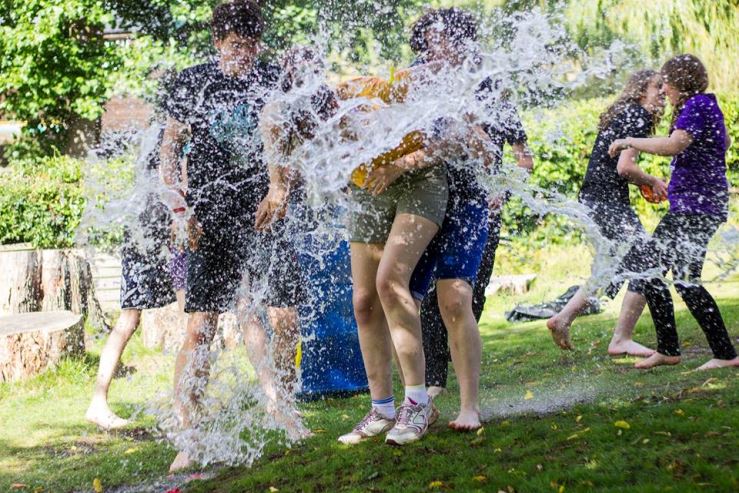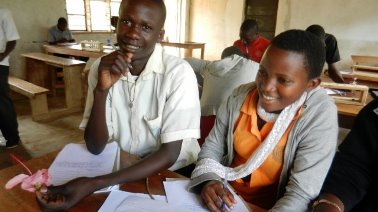 Another coalition member, Uganda Humanist Schools Trust, helps schools in Uganda working to offer liberal, humanist education to needy children. Founded by Ugandan Humanists and run as charities, the schools are inclusive and do not discriminate on grounds of religion, social or ethnic background.
Over the past two years, both Mustard Seed and Isaac Newton High Schools have seen huge improvements in their examination results. Each school has students who have achieved Grade 1 aggregates at O-level, achieved only by the top 8% of students in Uganda. Their first A-level students have shown outstanding achievement, with 4 or 5 students in each school gaining government scholarships to university.
They are raising money to award scholarships, to refurbish existing buildings, to add wash rooms, medical rooms, and hostels, to add sports fields, and more.
Coalition member Parent Teacher Community Action Network leverages the natural community that is created in schools by students and their parents who work together despite coming from different background, including secularism. A new organization, they are actively building out local groups in the United States, with support to springboard local secular leaders into the center of their community by getting involved with community initiatives, beginning with schools. Find out how in their leadership guide.