The weekly report on US and World government
by Edwina Rogers
Muslims Do Not Believe In or Support ISIS
Last month, the Center for Strategic and International Studies hosted Dr. Munqith Dagher of IIACSS, an Iraqi public opinion organization, for a fascinating presentation on the findings of a major public opinion project on Arab attitudes in Iraq, Syria, Jordan, Yemen, and Libya toward terrorism and terrorist organizations. The full presentation includes interesting trends and key findings such as ÔÇ£by and large, Muslims do not believe or support DaiÔÇÖsh
[ISIS].ÔÇØ
Florida Bill Would Allow Discrimination Against Atheist Parents In Adoptions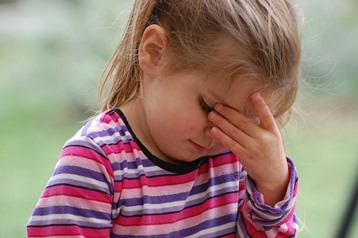 Under the federal Faith Based Initiatives program, religious organizations can provide social services like adoption agencies with the understanding that they may not proselytize or discriminate. In other words, they must act secular. Churches of course do not want to act secular. They cheat on the rules. Now this cheating is set to become Florida state law.
According to AdoptFlorida.org on any given day there are about 750 children awaiting permanent placement and are without identified families. According to FosteringFlorida.com on any given day there are about 8,000 children in family foster care.
According to the proposed bill, CS/HB 7111: Conscience Protection for Actions of Private Child-Placing Agencies, it "Prohibits specified actions from being taken against private child-placing agency that refuses to place child or be involved in placement of child or facilitate licensure of foster home which would violate agency's written religious or moral convictions or policies; provides that such refusal does not provide basis for claim for injunctive relief or compensatory or punitive damages."
If you live in Florida, contact Rep. Brodeur, who introduced the bill and is Chair of the Health and Human Services Committee, and contact Rep. Porter, who is co-sponsor and is the Chair of Higher Education & Workforce Subcommittee.
Contraceptive Coverage Litigation Update
Religiously motivated arguments against contraception are going through the courts now.
High profile cases involve the Michigan Catholic Conference and Catholic Diocese of Nashville. The US Supreme Court scheduled consideration of the non-profitsÔÇÖ petition for a writ of certiorari for April 24, 2015.
Regarding Persico, Zubik, and Geneva College, the Third Circuit denied the non-profitsÔÇÖ request for a rehearing en banc from the Circuit Court. Following the denial, Persico and Zubik asked the Circuit Court to stay the case to allow them file a petition for writ of certiorari with the Supreme Court.
Regarding Christian and Missionary Alliance Foundation, Inc., The government appealed to the 11th Circuit the district court's (M.D. Fla.) decision allowing non-profits to refuse to comply with the accommodation.
For a complete update and a spreadsheet tracking all of the cases, visit the National WomenÔÇÖs Law Center.
Meet SPI Staff at "Advancing Global Gender Equality" Event in DC
If you are in DC on Monday please meet SPI staff at the Center for Strategic and International Studies for Advancing Global Gender Equality, Monday, April 20, hosted by Bob Schieffer, Chief Washington Correspondent, CBS News and Anchor, CBS News ÔÇ£Face the NationÔÇØ.
First Order of Business In The Senate
The nation has waited five months for a vote on Loretta Lynch, President ObamaÔÇÖs Attorney General nominee. The Senate is back in sessions and the heat is building on Mitch McConnell to put forth the vote this week. The Senate failed to vote on the nomination of Loretta Lynch before they left for a two-week spring recess.
Call your senators toll free (866-338-5720) and tell them to stop the delays and vote on Loretta LynchÔÇÖs nomination immediately.
2016 US Presidential Candidates Announce – Tis The Season
April 13, 2015 – Sen. Marco Rubio, R-Florida, says he's running for president and is "uniquely qualified" to talk about the future, a Rubio adviser tells CNN's Dana Bash.
April 12, 2015 – Hillary Clinton announced what we all already knew: She'll seek the Democratic Party's nomination to run for president in 2016. Clinton made the announcement in a video released on social media, ending months of speculation. The former secretary of state, former U.S. senator and former first lady is taking her second shot at cracking the highest glass ceiling in American politics. Clinton ran for president in 2008, but the party's nomination went to Barack Obama.
April 7, 2015 – "We've come to take our country back from special interests," Sen. Rand Paul said, announcing his presidential bid at a rally in Louisville, Kentucky, the Republican senator's home state. He pushed for congressional term limits during his announcement, telling supporters, "We limit the president to two terms; it's about time we limit the terms of Congress." Paul will immediately hit the campaign trail, swinging through New Hampshire, South Carolina, Iowa and Nevada — the states that traditionally vote first in the primaries and caucuses.
U.S. Congress
The Senate may begin considering the House-passed Medicare Doc fix legislation. Additionally, S. 178, Victims of Human Trafficking, remains the pending business before the Senate.
Recent activity in the US Congress includes:
H. R. 2, the House-passed Medicare Doc fix legislation
S. 178, the anti-human trafficking legislation
Nomination of Loretta Lynch to serve as Attorney General
Motion to go to conference on S. Con. Res. 11, the FY16 Budget Resolution (including potential motions to instruct conferees)
The Leader McConnell gave a glimpse at the potential items for floor consideration during this six-week period (in no particular order of priority):
Ambush Elections Rule Veto Override
Budget Resolution Conference Report
Cybersecurity
Elementary and Secondary Education Act (ESEA) reauthorization
Highway authorization legislation (authority expires end on May)
Iran legislation
Trade Promotion Authority (TPA)