Weekly Policy Report
by Edwina Rogers
Today is the 228th Anniversary of the US Constitution
Does the US Constitution interest you? If you're an American activist, you may attend a Constitution Day parade or celebration this week. Perhaps you carry a pocket Constitution with you now. Perhaps you reflect on the wisdom of the Framers and the founding of this nation often. No matter where you live, if you fervently hope that future generations live in freedom, the US Constitution is a document worth reading and remembering.
President Obama's Religion
Seven years into President Obama's presidency, Americans still question his religion, according to a new CNN/ORC poll. Nearly three in ten (29 percent) report believing Obama is a Muslim. A 2011 PRRI poll found that 40 percent of Americans didn't know what religion President Obama follows, while 18 percent said he was a Muslim.
Behavioral Science Comes To The U.S. Government
President Obama announced a new executive order on Tuesday which authorizes federal agencies to conduct behavioral experiments on U.S. citizens in order to advance government initiatives.  The object is to understand human behavior in relation to policy.  To see citizens as people instead of numbers.  Taking a more humanistic approach may yield substantial benefits on our society.
ÔÇ£A growing body of evidence demonstrates that behavioral science insights ÔÇö research findings from fields such as behavioral economics and psychology about how people make decisions and act on them ÔÇö can be used to design government policies to better serve the American people,ÔÇØ┬áreads the executive order, released on Tuesday.
The new program is the end result of a policy proposal the White House floated in 2013 entitled ÔÇ£Strengthening Federal Capacity for Behavioral Insights.ÔÇØ ┬áAccording to a document released by the White House at that time, the program was modeled on one implemented in the U.K. in 2010. That initiative created a Behavioral Insights Teams, which used ÔÇ£iterative experimentationÔÇØ to test ÔÇ£interventions that will further advance priorities of the British government.ÔÇØ
Pope In Washington DC
Want to get a glimpse of Pope Francis when he visits Washington?  This may be your best chance.  The pope will get in his popemobile for a parade after he visits President Obama at the White House 
Sept. 23
, one of the only chance for people to see the pope in Washington without a ticket.
New Sex Ed Controversy Report
SIECUS is pleased to release its newest annual report on recent sexuality education controversies from around the nation, Sexuality Education in the Age of Digital Media.
Covering major controversies that took place over the 2014ÔÇô2015 school year, the report highlights controversy trends such as the impact that social and digital media are having in the field of sexuality education, including new and alternative forms of sexuality education that are accessible to students. The role of traditional media and parent engagement, either supporting or opposing comprehensive sexuality education, also remain common in sexuality education controversies across the country.
The stories behind the headlines of local sexuality education battles can inform community-level stakeholders in each one of the nationÔÇÖs 13,000-plus school districts. We hope that educators and advocates alike will be on the alert for similar challenges and opportunities in their own backyard. ┬áReview┬áthe past school year through the lens of this┬ánew report.
Eye-catching Things In SPI's Orbit
New photos of Pluto from New Horizons show that the dwarf planet has land forms as complex as anything found yet in the solar system.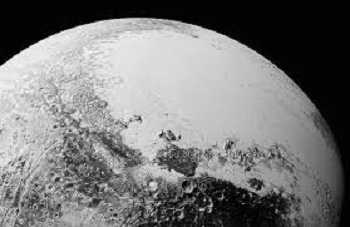 Mashable┬áhas the pictures from the historic flyby.┬áÔÇ£Seeing dunes on Pluto ÔÇö if that is what they are ÔÇö would be completely wild, because PlutoÔÇÖs atmosphere today is so thin,ÔÇØ William McKinnon, a New Horizons team member, said in a statement. ÔÇ£Either Pluto had a thicker atmosphere in the past, or some process we havenÔÇÖt figured out is at work. ItÔÇÖs a head-scratcher.ÔÇØ
Religion and Presidential Politics
Democratic presidential hopeful┬áBernie Sanders spoke Monday at Liberty University, a private, conservative Christian university. In his speech, Sanders quoted the Bible and Pope Francis, while also reinforcing his support for the legality of abortion.┬á He did state that, "I believe from the bottom of my heart that it is vitally important for those of us who hold different views to be able to engage in a civil discourse…"
Science Update:  Take A Hike
Feeling stressed, depressed, or generally unwell?┬áGo take a hike.┬á Emerging research shows that there is more to gain than just the fresh air and vitamin D producing sunshine of the outdoors.┬á You'll have to get your hands dirty in order to enjoy these benefits.┬á Enter the new profession of Ecotherapy.┬á Ecotherapy is a fledgling profession, still unrestrained by such things as ÔÇ£standards of practiceÔÇØ and ÔÇ£licensing requirements.ÔÇØ It can mean regular outdoor sessions with a therapist or simple exercises undertaken on oneÔÇÖs own, and can be part of a general approach to well-being or a supplement to treatment for a medical condition. Read on to discover how bacteria in soil have impacted serotonin levels in the brains of mice.
Opinion: Pope Francis in a Race Against the Unaffiliated
Research is giving the religious right a run for its money this year.
In May, Pew revealed a sharp decline in AmericaÔÇÖs Christianity. ┬áIn June, the Public Religion Research Institute released a report echoing these results.┬á These trends stretch across all demographics.
As it turns out, a majority of Americans (45%) no longer believe that America is a ÔÇ£Christian nationÔÇØ, despite the Manifest Destiny of our formative years. ┬áThis is an 8% rise since 2010, when a majority of Americans still believed that ÔÇ£America has always been and is currently a Christian nationÔÇØ.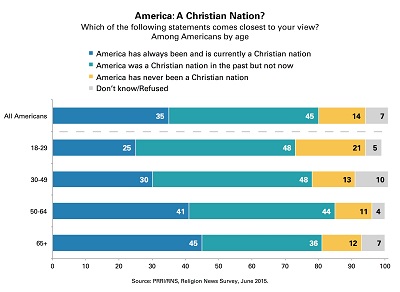 In 2014, PRRI determined that, while Catholicism still rules in 15 major American cities, the religiously unaffiliated come in at a close second, dominating in 10 U.S. metropolises. ┬áIn fact, in every urban area where Catholics come in at number one, the religiously unaffiliated fall right behind them.┬á Among all of the major metropolitan areas studied, only Nashville, Charlotte, Indianapolis, Kansas City, and Atlanta donÔÇÖt have Catholics among the top three.┬á However, Nashville has the largest percentage of one singular religious group: nearly four in ten (38 percent) residents identify as white evangelical Protestant.
ItÔÇÖs no surprise, then, that Pope Francis is choosing now for a big push (i.e. comeback) around the world.
In Argentina, after several clandestine meetings with the Pope, President Cristina Fernandez Kirchner agreed to put an end to a secular education law thatÔÇÖs been around since 1884. ┬áThe law had guaranteed that religious teachings would be an extracurricular affair, protecting all affiliations in the classroom. ┬áThat century-old protection has been eradicated.┬á View SPI and joining coalitions' letter to Cristina Fern├índez de Kirchner, President of Argentina, requesting a discussion of these urgent matters.
In Guatemala, a similar measure will force all schools to teach the Bible as the source of human values. ┬áA local humanist Indiegogo page currently begs for $8,000 to help restore the proverbially level field thatÔÇÖs somehow being barreled over.┬á View SPI and joining coalitions' letter to Otto P├®rez Molina, President of Guatemala and Ambassador Julio Ligorria Carballido requesting support that this bill proceed no further.
And in parts of Canada, the pushy precedent is already set. ┬áOntarioÔÇÖs tax dollars fund allÔÇöand onlyÔÇöCatholic schools. ┬áThese schools have barred LGBT groups from forming, only hire Catholic teachers, and have consistently silenced religiously unaffiliated students. ┬á30% of all teaching jobs in the Province are held up in this singularly-funded Catholic school system.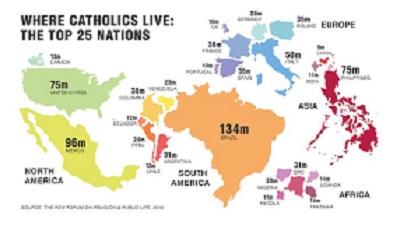 Clearly, the Pope still covers a lot of ground.
Next month, heÔÇÖs headed to Philadelphia, after which, heÔÇÖll address a joint session of Congress. ┬áSurely, wonÔÇÖt he call for the same backwards action across the U.S.?
Our demographic image has already flipped. ┬áBut our global story is slowÔÇöand resistantÔÇöto change.
Only his appointment of a new personal physician suggests Pope Francis might be getting tired of competing with an inevitable trend.
Edwina Rogers is a 20-year expert in public policy
and current CEO of the Secular Policy Institute.