by Johnny Monsarrat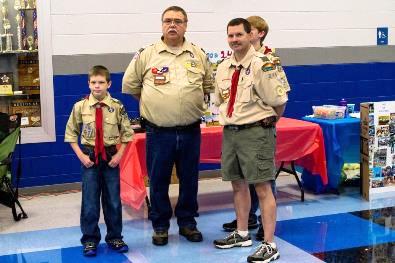 Margaret Downey of SPI coalition member The Freethought Society has been campaigning against the Boy Scouts. The organization does not permit boys to join unless they have a religion, and so the Boy Scouts are sort of a religious organization, which means they have no business recruiting in a public school. (Just imagine by extension if Jehovah's Witnesses were allowed to gather outside schools talking with students waiting for their bus.)
Margaret has sent us some more information about her campaign and the response!
Can you help? Even if you don't live in Pennsylvania, Margaret is sure to find a way to put your energy to good use. See the Freethought Society website and contact her directly at margaret@ftsociety.org or (610) 793-2737.
We've also learned that in the United Kingdom that the National Secular Society (NSS) and the British Humanist Association have campaigned against the Boy Scouts with its mandatory religious oath, and the UK Boy Scouts agreed to make the oath optional.