About the International Coalition Calls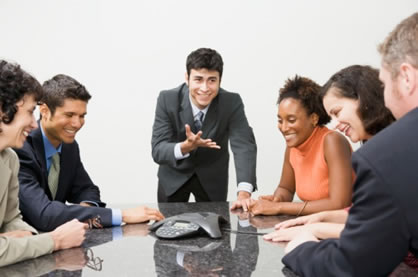 Every first Thursday of the month, the Secular Policy Institute holds an international coordinating call for its 300 members to discuss the future of the secular movement.
Call for March 3, 2016
Here's the latest recording of the Secular Policy Institute's international coordinating call.
Agenda
International Hot Spot of the Month ÔÇô┬áZika Virus
Sign-on Letter content to be sent to South American countries:
The 2015 Zika virus outbreak that started in Brazil has quickly spread to over 30 countries. A congenital brain deformity has been associated with this virus and the fear of which has led to the declaration of a global health crisis by the World Health Organization (WHO). Where this disproportionately affects the poor and those in rural communities where access to medical services and information may be limited; averting a greater public health threat from complications with unsafe and medically unsupervised contraceptive and abortion services is of critical and utmost importance. This is the intersection of the dignity and health of women, medical science, and culture and religion. There is a time and place for a sober discussion theological or other philosophical concerns, and this is not that time. This is the time for action to protect the health and dignity of women in the midst of a brewing crisis. The Secular Policy Institute calls on the governments of the Zika virus affected states to adopt and implement contraception and abortion policy commensurate with this situation and to start the path to recognizing reproductive agency as a human right.
Though absolute causality has yet to be confirmed, including a spike in incidents in a previous outbreak in French Polynesia, Zika outbreaks have been associated with a fetal brain deformity, microcephaly (reduced brain volume and skull size). While Brazil had a reported 147 cases of infant microcephaly in 2014, reports have neared 4,000 post-outbreak. Zika is known to be spread by the aedes mosquito and has been found active in human saliva, blood, urine, and potentially semen. While 80 percent of Zika infections are asymptomatic, the Zika virusÔÇÖ rapid proliferation and fears over pregnant women and microcephaly have led the Director-General of the WHO has declared Zika a ÔÇ£Public health emergency of international concern.ÔÇØ
Fear is the operative problem with the Zika virus. Where increased incidents of Zika infection occur, there are concerns that laws regarding and access to contraceptive services may lead many women to pursue dangerous methods to prevent or terminate pregnancy. One solution offered by multiple governments is for women and couples to delay insemination even until 2018. This recommendation is undermined by the fact that half of pregnancies in the region are unintentional. Because the availability in the region of contraception and abortions ranges from difficult to criminalization, clandestine services are sought. These can include drinking bleach, the vaginal insertion of sharp objects (e.g., coat hangers), or physical assault (e.g., throwing oneself down the stairs or punches to the stomach). Women are also receiving misoprostol (miso) or Cytotec pills that present an abortion like a miscarriage.
Often, these measures are not conducted under medical supervision. This can lead to hemorrhaging, sepsis from the incomplete removal of fetal tissue and other infections, and other traumas that may otherwise endanger the motherÔÇÖs life in the immediacy or impair her ability to have children in the future. According to the WHO, 68,000 women die annually from complications due to unsafe abortions. The Brazilian Federal Council of Medicine has stated that these abortions are the fifth leading cause of maternal mortality in that country (with more than 200,000 hospitalizations annually). These deaths and complications also disproportionate affect those in poverty or rural areas.
The Zika virus outbreak has confronted many countries, and the Western Hemisphere, with the compatibility of current laws concerning abortion and contraception access and availability and the dignity and agency of women. When family planning and reproductive agency are disparate,  women are the ones who are most often burdened. The lack of autonomy and liberty of women in states lacking sufficient reproductive legal protections is compounded by times of crisis such as this. This is not a promotion of eugenics against those who may be born with certain challenges, but to ascend to doing right by the women in our countries.
The Secular Policy Institute calls upon the governments of the countries affected by the Zika virus to adopt and implement reproductive agency and health legislation in order to ensure that when contraceptive or abortion services are sought, they are administered and supervised by qualified medical professionals. And, that these laws ensure the dignity, privacy, liberty, and autonomy to the greatest extent of the law for the women and their families who pursue said medical services. This is a human right, and must be recognized as one in order to avoid the inevitable tragedy that a fear-induced panic rush on clandestine abortion services would set before us.
Sincerely,
Edwina Rogers
Secular Policy Institute
401 Ninth St., NW, Suite 640
Washington, DC 20004
edwina@secularpolicyinstitute.net
(202) 430-1888
Press Release
Secularists Launch New Group to Support Students and Parents in Public Schools
Wednesday, February 17, 2016
Washington, DC–Secular Policy Institute is happy to announce the debut of Community Action Network, a new group focusing on helping local public school communities work together to achieve high quality education and near universal graduation rates.Community Action Network (CAN) recognizes that, in our pluralistic society, the public school exerts the greatest societal influence after parents. Secular parents and their neighbors, joining with local secular educators, can effectively improve the quality of life for teachers, students, and the whole school community. Toward this goal, CAN works to establish effective and generous parent-teacher organizations to make teaching and learning more enjoyable and effective.
Dr. Stephen Uhl, a retired psychologist, is one of CANÔÇÖs Founders. ÔÇ£It is important to realize that high school graduation is a gateway to success,ÔÇØ he commented, ÔÇ£while failure to graduate is too often the gateway to prison.ÔÇØ While encouraging CAN members to appreciate and join national and international secular organizations for their great educational and philosophical value, CAN is local and very much action oriented.
The local CAN engages and challenges its members toward a wide variety of practical, ÔÇ£dirty-fingernailÔÇØ contributions such as: good teacher recognition, assisting with school security, backing the home team, sponsoring a school play, sponsoring various school contests, providing supplementary supplies for needy teachers, chaperoning field trips, sponsoring anti-bullying efforts, helping deal with truancy problems,┬ástudent┬ámentoring, tutoring, emergency transportation, organizing pot-lucks, and responding creatively to the needs and desires of┬ástudents, staff, administrators, families and community.
ÔÇ£By organizing neighborhood secular groups, we focus on celebrating hometown joys and accomplishments and on finding reasoned solutions to local problems; besides, as a bonus, we know that, long term, our efforts will form the foundation of an ever-evolving global commitment to the advancement of critical thinking and science.ÔÇØ
Getting a new group started is often the hardest part; with the continued sponsorship of SPI, CAN National is ready, willing, and able to help with the many questions and details of establishing local, autonomous CAN chapters. In existing Parent Teacher Organizations, CAN members also work to inspire secular student inclusion and contribute generously to their programming.
For more details: communityactionnetwork.org
I ÔÇô┬áProject and Member Spotlight
ÔûáKris, the President of AAI, will discuss the possibility of producing a position paper on the potential dismantling of the Canadian "Office of Religious Freedom" by the new Liberal government, and other opportunities in Canada.
ÔûáCampolo is the son of Tony Campolo, a well-known speaker and pastor, and a former pastor himself who eventually transitioned from Christianity to secular humanism. He currently serves as the┬áHumanist Chaplain┬áof the University of Southern California. He will discuss his role with the UniversityÔÇÖs Office of Religious Life.
ÔûáFrye will speak about upcoming advocacy campaign letters regarding civil unions in Italy, the Zika Virus, child marriages in Pakistan, and the bill ÔÇ£Expressing Support for Supporting Transgender AcceptanceÔÇØ.
ÔûáIn Uganda, Kasese Freethinker Sports Academy seeks to promote athletic skills among youths with┬ásecular and humanistic values. Jason will speak with Masereka Solomon further.
ÔûáCoomer will speak about the programs and campaigns offered by Google AdWords, and how coalitions can benefit from them (Screenshare link,┬ágrant flyer, collaboration mock-up)
ÔûáAs the Convention Oversight Committee Chair of the Libertarian Party, Ryan will discuss the national┬áLibertarian Convention┬áfrom May 27-30, as well as options for convention┬ásponsorship. (Flyer with LSLA vendor table prices.)
II ÔÇô┬áSPI Overview
ÔùÅSPI Mission
The Secular Policy Institute (SPI) is a think tank organization of thought leaders, writers, scholars, and speakers with a shared mission to influence public opinion and promote a secular society. We believe governmental decisions and public policies should be based on available science and reason, and free of religion or religious preferences.
ÔùÅCommunity Action Network (www.CommunityActionNetwork.org)
ÔùÅParent Teacher Community Action Network (www.PTCan.org)
Community Action Network (CAN) promotes the development and application of science and reason in an ongoing quest for secular solutions to local problems. As an inclusive, affirming, and action-oriented initiative, CAN seeks to promote rational relationships and effective community building in support of collective problem solving and the ongoing advancement and enjoyment of a more just and reasoned world.
ÔùÅPTCAN Mission Statement
ÔùÅPTCAN Bylaws
ÔùÅPTCAN Charter
ÔùÅPTCAN Gives to Get School Support
ÔùÅWorld Future Guide 2016
The World Future Guide collects the public policy recommendations and findings on demographic trends from the foremost fellows at the Secular Policy Institute. Leading thinkers give research and opinion on law, education, and healthcare, practical advice on defense and surveillance technology, the big picture trends on the interplay between secular government and religion, and more. And we give you the scoop: even a peek into the finances of the Islamic State!
Our ten articles are written by fellows from seven countries representing diverse points of view.  Yet each is committed to a rational, evidence-based analysis of a timely topic that can inform effective public policy.  The first in a series of Guides, the World Future Guide 2016 provides critical secular insights into timely topics of international import in the hopes of guiding more informed public opinion and policy-making in our increasingly secular world.
ÔùÅSecular Resource Guide
ÔùÅUS Policy Guide
ÔùÅRecruit National and Regional Leaders
ÔùÅInternational Hotspots in Need
III ÔÇô┬áFellowsÔÇÖ Corner
(Madeline Schussel, Policy Director, madeline@secularpolicyinstitute.net)
David Sloan Wilson┬áspoke at George Mason University on February 11th about cultural group selection.┬áWilson is president of the┬áEvolution Institute, which applies the science of evolution to social and political issues and promotes acceptance of evolution and its applications to the public. We all struggle to keep our baser, more primal urges at bay in the formation and collaboration necessary for our secular groups – after all, we are only primates! One tool the Evolution Institute introduced to help ensure that organizations coincide with the tried and true principles that result in higher levels of cooperative participation between all members is called┬áPROSOCIAL.
Daily News Clips Now Available (Follow this link to register)
IV ÔÇô┬áCoalitions & Resources
(Johnny Monsarrat, Alliance Director, johnny@secularpolicyinstitute.net)
ÔùÅWorld SPI Calendar┬áÔÇô Upcoming Major Conferences
ÔùÅVolunteers & Interns ÔÇô SPI Volunteers/Interns Recruitment
ÔùÅCoalition Update
ÔùÅNewsletter ÔÇô weekly, please sign up. (Subscribe to newsletter)
ÔùÅSecular Leaders League
You do a lot through the SPI coalition in 2015. See our report! (2015 report)
Now weÔÇÖve launched two Secular Leaders email chat lists: the┬áUS Secular Leaders League┬á(secular-leaders-usa@googlegroups.com) and the┬áGlobal Secular Leaders League┬á(secular-leaders@googlegroups.com). The purpose of these groups is to:
Trade group emails on the secular movementÔÇÖs future;
Plan a global ÔÇ£business plan competitionÔÇØ to coach secular leaders;
Host a donor conference where plans get presented judged, and funded, and;
Fund winners through a ÔÇ£Secular Donor Advice FundÔÇØ for investment firms like Fidelity
Coordinating makes us stronger. Please contribute your needs and ideas!  Please join via the Google group email invitation you received. You may leave at any time.
Thank you! With you, weÔÇÖre going to change the world in 2016.
Resources:
ÔùÅWorld Future Guide
ÔùÅAbuse in American Faith Based Initiative System
ÔùÅUS Secular Policy Guide
ÔùÅSecular Resource Guide
ÔùÅReligiousness by Country
ÔùÅReligiousness by US State
ÔùÅBack Office Support
ÔùÅHelp secure Volunteers and Interns
ÔùÅHelp Draft Press Releases
ÔùÅAccess to Press Database
ÔùÅBrochures
ÔùÅWebsite Design
ÔùÅSecular Directory
V ÔÇô┬áPublic Policy Update
(Hugo Estrella, Latin America Regional Director, hugo.estrella@secularpolicyinstitute.net)
ÔùÅSPI Crowdpac
It is crucial to actively support candidates for office who share our goals of protecting the separation of church and state and defending the civil liberties of secular Americans. Support our campaign and the leaders who are actively fighting on our behalf and moving the needle forward on a more secular American government.
ÔùÅMoroccoÔÇÖs Muslim clerics
A large conference, sponsored by Moroccan King Mohammed VI and the United Arab Emirates-based Forum for Promoting Peace in Muslim Societies, was held to encourage clerics and judges to provide peace and protection to religious minorities in Muslim communities
ÔùÅBlasphemy Bill in Georgia
Ranked among the worldÔÇÖs most religious nations, Georgia is planning a ÔÇ£blasphemy billÔÇØ that could potentially threaten freedom of expression, as it would impose fines for ÔÇ£insults to religious feelingsÔÇØ.
ÔùÅUganda Blocks Facebook and Twitter on Election Day
Access to real time updates via social networking platforms such as Twitter and Facebook were┬áblocked in Uganda┬áon its recent election day. However, some people circumvented the blockade by using virtual private networks (VPN), announcing their presence to the global network with the hashtag ÔÇ£#UgandaDecidesÔÇØ.
ÔùÅSenators Support Affordable Access to Birth Control
On February 17, Senators Al Franken and Patty Murray led a group of more than 

30

┬áDemocratic senators in filing an┬áamicus brief┬áwith the U.S. Supreme Court on the need to protect womenÔÇÖs access to affordable birth control.
ÔÇ£When we passed health care reform our goal was to expand access to affordable health care for allÔÇöand a fundamental part of that was making sure that in the 21st┬ácentury, a womanÔÇÖs insurance would cover her birth control without a copay,ÔÇØ┬ásaid Senator Murray.
ÔùÅKenya Refuses to Register Atheist Group
The 60-member Atheists in Kenya was turned down after applying for official recognition (According to Pew Research, more than 97% of Kenyans identify with a religion)
Leader Harrison Mumia stated that he will take the issue to court for violation of the constitutional right to freedom of association
ÔùÅChecking in on the UN
Upcoming Events:
ÔùÅHuJews Conclave┬áMarch 4-6, Chicago, IL
ÔùÅSashaCon┬áMarch 19-20, Columbia, MO
ÔùÅThe National Federation of Atheist, Humanist and Secular Student Societies Convention┬áMarch 11-13, London, UK
ÔùÅBudapesti Szkeptikus Konferencia┬áMarch 28, Budapest, Hungary
ÔùÅDays of Atheism┬áMarch 27-29, Warsaw, Poland
ÔùÅLogiCon┬áApril 2-3, Fayetteville, AR
ÔùÅFreethought Festival┬áApril 8-9, Madison, WI
ÔùÅNational Ask an Atheist Day┬áApril 16, All Over
ÔùÅRationalist Conference┬áApril 23-24, Tallinn, Estonia
ÔùÅRavenCon Skeptic Track┬áApril 29-May 1, Williamsburg, VA
ÔùÅFoundation Beyond Belief: Week of Action┬áApril 30-May 6, All Over
ÔùÅSkepKon┬áMay 5-7, Hamburg, Germany
ÔùÅNortheast Conference on Science and Skepticism┬áMay 12-15, New York, NY
ÔùÅA Conference Called Wonder┬áMay 19-22, Utrecht, Netherlands
ÔùÅEuropean Humanist FederationÔÇÖs General Assembly┬áMay 20, Valletta, Malta
ÔùÅ2016 IHEU General Assembly┬áMay 22, Valletta, Malta
ÔùÅAmerican Humanist Association Annual Conference┬áMay 26-29, Chicago, IL
ÔùÅBalticon 50┬áMay 27-30, Baltimore, MD
ÔùÅFuture of Ethical Societies Conference┬áMay 27-30, Brooklyn, NY
ÔùÅReason Rally┬áJune 4, Washington, DC
ÔùÅAtheist Pride Day┬áJune 6, All Over
ÔùÅBritish Humanist Association Annual Conference┬áJune 10-12, Birmingham, UK
ÔùÅReason for Change┬áJune 11-15, Buffalo, NY
ÔùÅWorld Humanist Day┬áJune 21, All Over
ÔùÅUnitarian Universalist General Assembly┬áJune 22-26, Columbus, OH
Monthly Conference Call Schedule:
First Thursday of Every Month at Noon Eastern Standard Time (GMT -4): April 7; May 5; June 2; July 7; September 1; October 6; November 3 (No conference call in August and December)
SPI Staff:
Edwina Rogers - edwina@secularpolicyinstitute.net
Madeline Schussel - madeline@secularpolicyinstitute.net
Johnny Monsarrat - johnny@secularpolicyinstitute.net