The weekly update on SPI coalition members
by Johnny Monsarrat
We've reformatted the Secular Policy Institute coalition list to show our 268 members more clearly, including the nearly 50 national and international groups. We've also built a dedicated benefits page to explain what the Secular Policy Institute can do for coalition members. Answer? A lot!

Jason Heap of SPI coalition member UnitedCoR is encouraging secularists in the United States to petition politicians for a National Day of Reason resolution. See www.nationaldayofreason.org. It's coming up very quicky: May 7, 2015, so there is some urgency to get this going! Each US state has different deadlines about applying.

Coalition member Foundation Beyond Belief is encouraging secular people to volunteer for a week, with a name that seems a bit like a placeholder for a big donor's name to come along. Maybe yours? Join the Week of Action, April 30 to May 6. And UnitedCoR is eager to help your secular group get media attention for your good deeds.

Coalition member Skeptic Magazine hosts a series of talks in Los Angeles, one of which eye-poppingly is called How to Clone a Mammoth: The Science of De-Extinction on Sunday, May 3rd, by Dr. Beth Shapiro.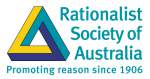 Coalition member Rationalist Society of Australia has proposed an alternative to religious prayers before the opening of Australian Parliament.

The March-April 2015 issue of SPI coalition member Freethought SocietyÔÇÖs (FS) newsletter takes on the Boy Scouts of America (BSA) for using school property to recruit, even though the BSA is controlled by religious organizations and will not allow a nontheist to join or volunteer. No nontheist BSA employees are allowed either. This FS effort is supported by the Freedom From Religion Foundation (FFRF), the American Humanist Association, and SPI coalition member Center for Inquiry. We hope FFRF and AHA will join the coalition too!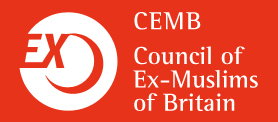 The Council of Ex-Muslims of Britain, another coalition member, has announced the 2015 Poster Against Hate Competition. Submit your poster idea by September to walk the fine line, supporting freedom of expression while exposing hate speech. Designers are welcome to also send in designs of posters in support of one law for all, against Sharia courts and the religious-Right and for secularism.
And seven weeks into coalition building, we have 268 members now, including some new big groups:
Do you run a group that supports ending discrimination against nonbelievers, separation of church and state, and more science and rational thinking in government? See the benefits of joining the coalition and contact Johnny at johnny@secularpolicyinstitute.net!