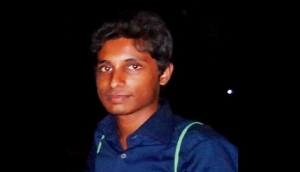 Police in Bangladesh have charged five suspected Islamic extremists with the murder of an atheist blogger, one of four secular writers hacked to death in the south Asian state this year.
Washiqur Rahman, 27, who wrote under a pen name on Facebook and repeatedly criticized religious conservatives, was killed near his home in the capital, Dhaka, in March.
Police brought the charges ÔÇô the first in any of the four murders this year ÔÇô in a Dhaka magistrates court on Tuesday, which will now decide whether to open a trial or order further investigations.
Authorities in Bangladesh have been under international pressure to demonstrate their commitment to protect free speech in the poor but fast developing Muslim-majority country.