This Week in Coalition News
by Deanna Cantrell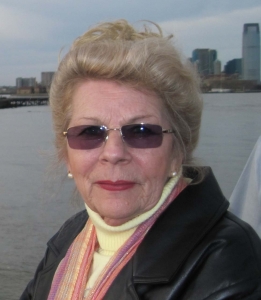 A memorial held by SPI Coalition Michigan Atheists will take place on Sunday, September 13 in celebration of the life of longtime former Director Arlene-Marie.  George Shiffer, the current director, said, "A park was chosen for the venue, because Arlene like the out of doors very much.  Arlene was also widely known and very much liked, so the park can handle any number of attendees.  This celebration will be potluck, which would resemble Michigan Atheist's annual picnics, an outdoor event that Arlene liked very much."  All are welcome to memorialize this untimely passing.
Join SPI Coalition Freedom From Religion Foundation- Valley of the Sun Chapter on Friday, September 18 for an American Civil Liberties Union of Arizona event in honor of Constitution Day!  During this event, attorney and author Robert J. McWhirter will answer the question during his presentation, "What's so exceptional about America?"
Join SPI Coalition Secular Events in Chicago for an evening hosted at the world-renowned Fermi Lab in their Ramsey Auditorium on Friday, September 18.  Their feature presentation Visualizing the Future of Biomedicine.  Multiple award-winning Medical and Bio Engineer Professor Chris Johnson will engage your cerebral cortex, providing examples of visual computing as applied to problems in biomedicine and while discussing solving important research and clinical problems in neuroscience, cardiology, and genetics.
Attention San Diegans: are you looking for a way to become acquainted with the secular community?  It's as easy as a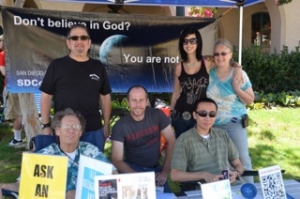 day in the park!  Join SPI Coalition Humanist Fellowship of San Diego this Saturday, September 12 at Balboa Park for their Humanist Outreach in the Park/ Ask an Atheist event.  This active coalition has a busy events calendar, check out their page and get involved!
How were secular ideas fundamental to the development of feminist thought?  Dr. Laura Schwartz will give the answer to this and other questions during her lecture, About Secularism, Religion, and Women's Struggles: Infidel Feminism, promoted by SPI Coalition National Secular Society of England.  This promises to be a fascinating evening and a rare chance to hear from a leading expert in the field.