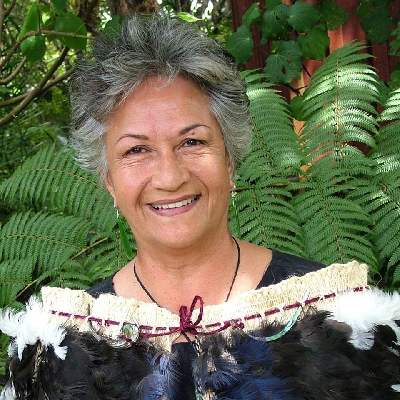 I am a life member, past president, and now Trustee of The New Zealand Association of Rationalists and Humanists in Auckland. I am a member of The Maori Women's Welfare League. I am a Justice of the Peace.
My Iwi (tribal heritage) is Ngapuhi, Ngati Hako, and Ngati Tamatera.
I believe that there should be no 'school prayer' no 'religious dogma' or 'creed' taught in our state schools. Our state sponsored schools should be run on strictly secular, 'separation of church and state', non-sectarian principles.
Before the missionaries introduced Christianity into Aotearoa New Zealand, we Maori had karakia. These are customary, mostly secular, ritual chants. These traditions and customs continue to be an innate and important part of our culture. We still open and close numerous ceremonies with karakia.
There are hundreds of different karakia that are used for different occasions, but the majority of New Zealanders think there is only one.
The traditional karakia that is used to open and close ceremonies is not a Christian prayer, it is a ritual chant, a set form of words to state or make effective a ritual activity. Karakia are recited rapidly using traditional language, symbols and structures.
The early missionaries saw Maori traditions through a Biblical framework and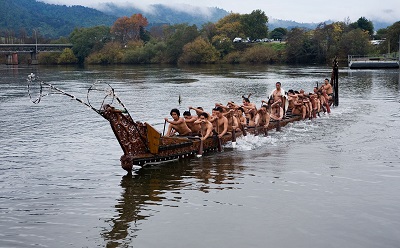 believed that karakia was always a prayer, so they took the word and reinterpreted it to mean Christian prayer. The word karakia then became just another tool of colonization.
If the few kaumatua (elderly Maori) who articulate the karakia, are Christian, they will continue to misrepresent our customary karakia. This puts them into direct conflict with our pre-colonization customary traditions.
This is not to say that our customs and traditions cannot evolve to meet the changing times. They have and they do. We, the indigenous first nation people of Aotearoa, have a Treaty partnership with the New Zealand government. Our social customs are an important part of the cultural diversity of this country, recognised in the Treaty of Waitangi, and as such, are inviolable.
For the full article, visit Online Opinion