Weekly Coalition Report
by Deanna Cantrell
Do you know Stephenson?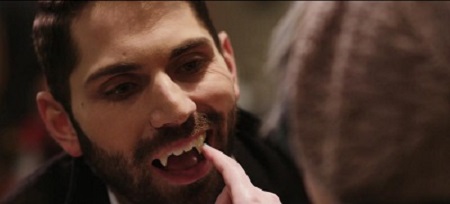 With Stephenson, belief and faith are not required.┬á Eternal life could be yours! Well, not reallyÔǪbut there is big news happening with this movie-in-the-making. Not only has the movie, The Gospel According to Stephenson, has been given the green light on the crowdfunding page Seed & Spark; we would also like to welcome them as our newest SPI Coalition member!┬á There are still plenty of memorable rewards to go along with donations, and be sure to check out the teaser clips.┬á Who wants to be turned into a movie monster by a Special Effects artist?┬á You can even be an extra in the film!┬á This film is sure to put the bite back into vampire movies!
Critical Thinking in Ontario Schools
SPI Coalition member Caf├® Scientifique will be hosting SPIÔÇÖs newest Fellow, Christopher DiCarlo on October 26th.┬á The event will take place at The Franklin House in Mississauga, Ontario.┬á The topic at hand followÔÇÖs Dr. DiCarloÔÇÖs efforts to lobby the Ministry of Education and various school boards in an effort to start a pilot project which introduces both teachers and students to the value of basic critical thinking skills.┬á For more information, and to RSVP please visit
the eventÔÇÖs meetup page.