About the International Coalition Calls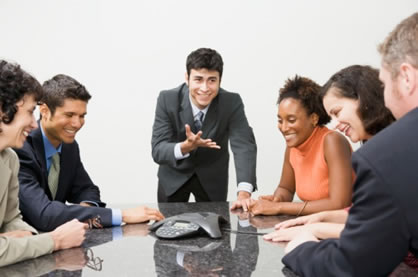 Every first Thursday of the month, the Secular Policy Institute holds an international coordinating call for its 300 members to discuss the future of the secular movement.
Call for May 5, 2016
Here's the latest recording of the Secular Policy Institute's international coordinating call.
Agenda
International Hot Spot of the Month
Sign-on Letter content:
Her Majesty the Queen
Buckingham Palace
London
SW1A 1AA
The Rt Hon David Cameron MP
Prime Minister
10 Downing Street
London
SW1A 2AA
Your Majesty and Your Excellency:
The Secular Policy Institute and the undersigned organizations call upon Her Majesty Queen Elizabeth II and His Excellency, Prime Minister Cameron to carry out an investigation regarding the compliance of state-funded schools with existing law in terms of non-discriminatory admissions practices and the support of religious freedoms and beliefs.┬áRecently, while speaking in an official capacity, EnglandÔÇÖs Chief School Inspector (Ofsted) Sir Michael Wilshaw said that as society becomes increasingly ÔÇ£secular and materialistic,ÔÇØ and as intolerance toward other peopleÔÇÖs views have seemingly increased, that the need for Christian students to ÔÇ£stand up for their faithÔÇØ was needed now more urgently than ever. Inspector WilshawÔÇÖs statement discriminates against British Humanists and Atheist children in state-funded school admissions and curriculum.
According to the Pew Research Forum, as of 2010, at least 38.9 percent of persons in the United Kingdom lack a religious affiliation. In the report ÔÇ£Any Unholy Mess,ÔÇØ the BHA found in a representative sample of nearly 50 religiously selective secondary schools more than 1,000 documented breaches where virtually all religiously selective state schools in England are breaking the law. As state-funded schools in England are required to provide religious education to all of their students, this education should be balanced, broadly-based, and promote the spiritual and moral development of all pupils, regardless of the nature of their particular religious beliefs or non-beliefs.
Against Secretary of State Education Nicky MorganÔÇÖs declaration that British schools are not obliged to give parity to non-theistic viewpoints in secondary education graduation requirement (GCSE) in religious studies courses, the High Court sided in favor of three Humanist families. In November 2015, Mr. Justice Warby ruled that by state authorities removing Humanism from the co-equal curriculum, that an ÔÇ£error of lawÔÇØ was committed as well as a ÔÇ£breach in the duty to take care that information or knowledge included in the curriculum is conveyed in a pluralistic manner.ÔÇØ
For many people, Humanism is at least a religion-analog, if not a religious-type affiliation itself; no less deserving of recognition. These infringements on these beliefs send a message to children from atheist or Humanist families that their beliefs and values are less legitimate than those of their peers. The codes concerning education are clear that discrimination based upon religion (or the lack thereof) is unacceptable. We call on the government of the United Kingdom to reaffirm the pre-existing and established value of pluralism and integrity of youth education, and arrange for the Department for Education to remedy admissions-discrimination and issue new guidelines including co-equal representation in religious studies courses.
Sincerely,
Edwina Rogers
Secular Policy Institute
401 Ninth St., NW, Suite 640
Washington, DC 20004
edwina@secularpolicyinstitute.net
(202) 430-1888
I ÔÇô┬áProject and Member Spotlight
Carl Blackburn for the International Humanist and Ethical Union (IHEU)

The speaker will represent the IHEU and its upcoming 2016 General Assembly in Malta. Its agenda and papers, including the 2015 annual report, financial statements, General Assembly regulations, etc., can be accessed here.

Bruce Long (bruce.long@sydney.edu.au)

Long will speak on behalf of Memetic Planet, a platform for secular, atheist, scientific, and philosophical critical thinking.
If interested in submitting an article, please inquire here.

Jason Frye (dimanso@hotmail.com)
1. Religious Freedom Restoration Acts:
A. The Alliance Defending FreedomÔÇÖs push to enact them across the United States.
B. History of RFRAÔÇÖs for new people joining the call.
C. The adverse impacts of RFRAÔÇÖs to the burdened populations and from corporate pressure.
D. Louisiana: 2015 RFRA failure in legislature.
E. Mississippi: ÔÇ£Religious Liberty Accommodation Act furthering state-sanctioned discrimination under the guise of ÔÇÿprotecting freedom of conscience.ÔÇØ
F. Tennesse: Governor Bill Haslam vetoed a bill recognizing the Bible as the state book.
G. North Carolina: The governor just issued an executive order to restrict the impacts of HB2.
2. Bangladesh:
Islamists have killed gay rights bloggers and another freethought blogger.
3. Previous: An additional sign-on letter mirroring the one for Palestinian Poet Ashram Fayadh; and another for local police department decals.
II ÔÇô┬áSPI Overview
ÔùÅSPI Mission
The Secular Policy Institute (SPI) is a think tank organization of thought leaders, writers, scholars, and speakers with a shared mission to influence public opinion and promote a secular society. We believe governmental decisions and public policies should be based on available science and reason, and free of religion or religious preferences.
ÔùÅCommunity Action Network (www.CommunityActionNetwork.org)
ÔùÅParent Teacher Community Action Network (www.PTCan.org)
Community Action Network (CAN) promotes the development and application of science and reason in an ongoing quest for secular solutions to local problems. As an inclusive, affirming, and action-oriented initiative, CAN seeks to promote rational relationships and effective community building in support of collective problem solving and the ongoing advancement and enjoyment of a more just and reasoned world.
ÔùÅPTCAN Mission Statement
ÔùÅPTCAN Bylaws
ÔùÅPTCAN Charter
ÔùÅPTCAN Gives to Get School Support
ÔùÅWorld Future Guide 2016
The World Future Guide collects the public policy recommendations and findings on demographic trends from the foremost fellows at the Secular Policy Institute. Leading thinkers give research and opinion on law, education, and healthcare, practical advice on defense and surveillance technology, the big picture trends on the interplay between secular government and religion, and more. And we give you the scoop: even a peek into the finances of the Islamic State!
Our ten articles are written by fellows from seven countries representing diverse points of view.  Yet each is committed to a rational, evidence-based analysis of a timely topic that can inform effective public policy.  The first in a series of Guides, the World Future Guide 2016 provides critical secular insights into timely topics of international import in the hopes of guiding more informed public opinion and policy-making in our increasingly secular world.
ÔùÅSecular Resource Guide
ÔùÅUS Policy Guide
ÔùÅRecruit National and Regional Leaders
ÔùÅInternational Hotspots in Need
III ÔÇô┬áFellowsÔÇÖ Corner
(Madeline Schussel, Policy Director, madeline@secularpolicyinstitute.net)
Aymenn Jawad Al-Tamimi was a guest on an article by Al Jazeera discussing the finances of ISIS and how long it could sustain itself.
Elliot Cohen penned an op-ed article advocating for Bernie Sanders to run as a third party candidate.
Taslima Nasreen participated in a debate in the European Parliament about potential factors that influence young people to become radicalized.
Elham Manea┬áwas involved in the making of a recent British documentary by Trevor Phillips, ÔÇ£What BritainÔÇÖs Muslims Really ThinkÔÇØ, which presents a comprehensive survey of the views British Muslims on various contemporary issues.
Daily News Clips Now Available (Follow this link to register)
IV ÔÇô┬áCoalitions & Resources
(Johnny Monsarrat, Alliance Director, johnny@secularpolicyinstitute.net)
ÔùÅWorld SPI Calendar┬áÔÇô Upcoming Major Conferences
ÔùÅVolunteers & Interns ÔÇô SPI Volunteers/Interns Recruitment
ÔùÅCoalition Update
ÔùÅNewsletter ÔÇô weekly, please sign up. (Subscribe to newsletter)
ÔùÅSecular Leaders League
You do a lot through the SPI coalition in 2015. See our report! (2015 report)
Now weÔÇÖve launched two Secular Leaders email chat lists: the┬áUS Secular Leaders League┬á(secular-leaders-usa@googlegroups.com) and the┬áGlobal Secular Leaders League┬á(secular-leaders@googlegroups.com). The purpose of these groups is to:
Trade group emails on the secular movementÔÇÖs future;
Plan a global ÔÇ£business plan competitionÔÇØ to coach secular leaders;
Host a donor conference where plans get presented judged, and funded, and;
Fund winners through a ÔÇ£Secular Donor Advice FundÔÇØ for investment firms like Fidelity
Coordinating makes us stronger. Please contribute your needs and ideas!  Please join via the Google group email invitation you received. You may leave at any time.
Thank you! With you, weÔÇÖre going to change the world in 2016.
Resources:
ÔùÅWorld Future Guide
ÔùÅAbuse in American Faith Based Initiative System
ÔùÅUS Secular Policy Guide
ÔùÅSecular Resource Guide
ÔùÅReligiousness by Country
ÔùÅReligiousness by US State
ÔùÅBack Office Support
ÔùÅHelp secure Volunteers and Interns
ÔùÅHelp Draft Press Releases
ÔùÅAccess to Press Database
ÔùÅBrochures
ÔùÅWebsite Design
ÔùÅSecular Directory
V ÔÇô┬áPublic Policy Update
(Hugo Estrella, Latin America Regional Director, hugo.estrella@secularpolicyinstitute.net)
Supporting Transgender Acceptance
Representative Mike HondaÔÇÖs (D-CA) resolution ÔÇ£Expressing Support for Supporting Transgender AcceptanceÔÇØ brings awareness of the millions of fellow Americans who are marginalized and endangered living under a system that does not recognize the full range of human identities. Awareness such as this and support for our fellow Americans can help to end generations of pain and suffering one day.
Texas Reproductive Freedom
TexasÔÇÖs HB2, a law which imposes medically unnecessary requirements on abortion providers and clinics, could shut down more than 75 percent of all womenÔÇÖs health clinics providing abortion services in the second-most populous state in the country. This would be a grave threat to womenÔÇÖs right to choice for the well-being of their own bodies.
Recent Letters:
ÔùÅ┬á┬á┬á┬á┬áGeorgia GovernorÔÇÖs Fight For LGBTQ Rights
On Monday, March 28, Governor Nathan Deal of Georgia announced that he will veto the stateÔÇÖs ÔÇ£religious libertyÔÇØ bill that would have allowed faith-based organizations to deny services to those who violate their ÔÇ£sincerely held religious beliefÔÇØ, as well as fire employees who did not comply with those beliefs. The bill had garnered much criticism from gay rights groups, pressure to not become law from major businesses, and support from religious conservatives. We wholeheartedly agree with Governor DealÔÇÖs caution toward governmental intrusion over negative liberties protecting conscience enshrined in the First Amendment of the U.S. Constitution. His commitment to acknowledging the inequality and discrimination that GeorgiaÔÇÖs LGBTQ community faces is laudable.
Checking In on The UN
Upcoming Events:
ÔùÅSkepKon┬áMay 5-7, Hamburg, Germany
ÔùÅNortheast Conference on Science and Skepticism┬áMay 12-15, New York, NY
ÔùÅA Conference Called Wonder┬áMay 19-22, Utrecht, Netherlands
ÔùÅEuropean Humanist FederationÔÇÖs General Assembly┬áMay 20, Valletta, Malta
ÔùÅ2016 IHEU General Assembly┬áMay 22, Valletta, Malta
ÔùÅAmerican Humanist Association Annual Conference┬áMay 26-29, Chicago, IL
ÔùÅBalticon 50┬áMay 27-30, Baltimore, MD
ÔùÅFuture of Ethical Societies Conference┬áMay 27-30, Brooklyn, NY
ÔùÅReason Rally┬áJune 4, Washington, DC
ÔùÅAtheist Pride Day┬áJune 6, All Over
ÔùÅBritish Humanist Association Annual Conference┬áJune 10-12, Birmingham, UK
ÔùÅReason for Change┬áJune 11-15, Buffalo, NY
ÔùÅWorld Humanist Day┬áJune 21, All Over
ÔùÅUnitarian Universalist General Assembly┬áJune 22-26, Columbus, OH
ÔùÅSecular Student Alliance Annual Conference┬áJuly 8-10, Columbus, OH
ÔùÅInternational Conference on Critical Thinking and Educational Reform┬áJuly 25-29, CA
Monthly Conference Call Schedule:
First Thursday of Every Month at Noon Eastern Standard Time (GMT -4): June 2; July 7; September 1; October 6; November 3 (No conference call in August and December)
SPI Staff:
Edwina Rogers - edwina@secularpolicyinstitute.net
Madeline Schussel - madeline@secularpolicyinstitute.net
Johnny Monsarrat - johnny@secularpolicyinstitute.net