The Weekly Policy Report
by Edwina Rogers
SPI Meetings On Asylum For Bangladeshi Freethought Bloggers
SPI is wasting no time now that Congress is back in session.  On Wednesday, September 9th we made the rounds in the House and Senate to discuss assistance for the nearly 50 bloggers on the "kill list."  In 2013, a list of non-theists, freethinkers, anti-Jamaatis and secular bloggers was been widely circulated; this was the hit list drawn up by Islamic fundamentalist groups.
This week coalition members are being asked to sign on to a letter to the UN High Commissioner for Refugees in a direct appeal for the bloggers in need of asylum.  Congressman Castro, who has offered his assistance through the Foreign Affairs Committee.
The Hill is back to business!
Congress resumed their session now that Labor Day is over and its 535 lawmakers will face one of the most convoluted legislative tangles in recent memory. While there is no clear endgame yet, all parties know what must be done and ÔÇö roughly ÔÇö by what time.┬á The clock is ticking.
Up first, the resolution of disapproval for the administrationÔÇÖs Iranian nuclear deal, which must be considered by September 17. Rumors are that House leaders intend to move the resolution concurrently with the defense policy bill (NDAA), which is essentially complete after House and Senate Armed Services Committee conference negotiations this summer.┬á House Republicans are changing course to take up a last-minute plan to oppose the Iran nuclear deal following a revolt from some of the conferenceÔÇÖs conservative members.
Instead of a single vote to disapprove the deal, the House will now hold three separate votes on the agreement.┬á One would be a resolution to approve the deal ÔÇö which is sure to fail and, in the process, force many Democrats to break with the White House.┬áThe second would be to express a sense of the House that the Obama administration has not met the requirements of the Iran review legislation by failing to give lawmakers the text of separate agreements between Iran and the International Atomic Energy Agency (IAEA). Those bilateral side deals, which concern the details of inspections at some Iranian sites, are at the center of the HouseÔÇÖs uprising over the Iran pact.┬á Finally, the House would vote to prevent the U.S. from lifting sanctions on Iran as part of complying with the nuclear deal. ┬á The House is still expected to finish votes regarding Iran on Friday, which is the 14th anniversary of the 9/11 terror attacks.
Next up, after these two major items will come a spending bill of some kind so the federal government does not shut down. A one-month (maybe longer) Continuing Resolution (CR) to prevent a government shutdown on October 1 is the most likely path.  Another way to prevent government shutdown is by defunding Planned Parenthood, a measure which would delight conservatives.
Sen. Rand Paul of Kentucky, whoÔÇÖs seeking the GOP presidential nomination, will headline a rally with several pro-life groups outside the Capitol on Thursday, calling on Congress to cut off funding for Planned Parenthood in the spending bill that must be passed by Oct. 1 to avert a shutdown."If we shut down government it will be because you have willful Republicans who are prepared to take the government hostage to attain their ends," Hoyer told reporters in the Capitol. "It will not be a stumble, it will be a considered objective," he added, "and a number of them have said so publicly."
The Planned Parenthood attack begins Thursday, September 10 in the House with a presentation billed Planned Parenthood Exposed: Examining the Horrific Abortion Practices at the Nation's Largest Abortion Provider.┬á Just some quick facts about Planned Parenthood:┬á Abortions account for only 3% of their total services, 80% of their clients receive services to prevent unplanned pregnancy from occurring, 1 in 5 women in the U.S. has visited a Planned Parenthood at least once in her lifetime, and Planned Parenthood provides nearly 400,000 Pap tests and 500,000 breast exams each year— tests vital in screening for cancer.
Potent political issues include a meeting of the Committee on Oversight and Government Reform titled Violence on the Border:  Keeping U.S. Personnel Safe. According to testimony submitted,The U.S.-Mexico border regions, and the communities within it, are interconnected in many ways. Through collaboration and coordination with our many Federal, state, local, tribal and international government partners, we have made great strides with regard to the integrity and security of our borders, and with the safety of our frontline personnel.
Export-Import Bank re-authorization is another hot topic of debate.  As of June, 30, 2015, the bank's charter expired and was not renewed.  This means that its ability to give new commitments is restricted, but it is allowed to administer previous obligations.  Basically, Exim is on a very tight leash during the deciding process.  A bit of history, since 1934, the Export-Import Bank (Exim) has been the official U.S. export credit agency, financing the purchase of U.S. manufacturing exports by foreign governments and companies when private lenders are unavailable or unwilling.
The defenders of the U.S. Export-Import Bank deserve credit for their message discipline. Since its charter expired on June 30, the businesses and politicians that benefit from it have used the same phrase to try scaring Congress into resurrecting the bank: An America without Ex-Im has ÔÇ£unilaterally disarmedÔÇØ itself.┬á Ex-Im is an example of corporate welfare and business-government collusion, not something that matters to AmericaÔÇÖs standing in the world. It sends tens of billions of taxpayer dollarsÔÇö$20.5 billion last year aloneÔÇöto businesses overseas, supporting less than two percent of the countryÔÇÖs exports along the way. This helps a select few domestic businesses that export their products, but it simultaneously places their competitors and companies in different industries at a disadvantage. The bank also gives billions of taxpayer dollars to companies and countries that are undermining AmericaÔÇÖs national security interests.
The Pope will address Congress later this month. House Speaker John A. Boehner (R-Ohio) said, ÔÇ£It is my great privilege to announce that His Holiness Pope Francis will visit the United States Capitol on Thursday, September 24, 2015. On that day, he will become the first leader of the Holy See to address a joint meeting of Congress. It will be a historic visit, and we are truly grateful that Pope Francis has accepted our invitation.ÔÇØ
Internet Explosion Hits India

India has added 52 million internet users in first six months of the year, taking the total user base to 352 million as on June 30, 2015, industry body IAMAI said.  Interestingly, 213 million (over 60%) users accessed the worldwide web through mobile devices. This will have a colossal effect on access to better information.

See the full story on The Times of India
Do We Trust Scientists?
Researchers asked residents of New Hampshire about their trust of scientists as a source of information about five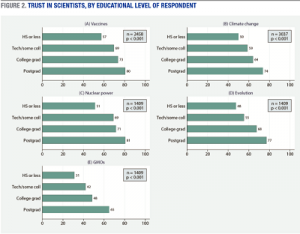 topics:
vaccines, climate change, nuclear power safety, evolution, and genetically modified organisms. The results, according to the report, "offer modest encouragement regarding public trust in scientists."
Asked "Would you say that you trust, don't trust, or are unsure about scientists as a source of information about climate change," 62% of respondents said that they trust scientists, 23% that they were unsure, and 15% that they do not trust scientists.
Asked "Would you say that you trust, don't trust, or are unsure about scientists as a source of information about evolution," 63% of respondents said that they trust scientists, 21% said that they were unsure, and 16% that they do not trust scientists.
For both climate change and evolution, respondents with higher education levels, respondents who identified themselves with the Democratic Party, and respondents who identified themselves as ideologically liberal were more likely to trust scientists.
Obama To Ban Discrimination Against Transgender Patients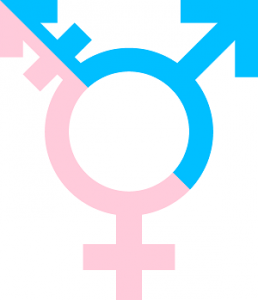 The Obama administration has proposed a rule that would ban discrimination against transgender patients in the healthcare system.  Once finalized, this should expand coverage to include gender transition and prohibit health care facilities from denying transgender people access to restrooms that match their gender identity.  Originally, sex discrimination was only covered under the protective umbrella of this law; new regulation will extend this shield to include gender identity.
Seven in ten (70 percent) Americans favor laws that would protect gay, lesbian, bisexual, and transgender people against discrimination in the workplace, public accommodations, and housing. More than 200 cities and counties have issued ordinances that prohibit discrimination by public and private employers based on sexual orientation and gender identity.  According to a survey, voters across party lines overwhelmingly approved of a nondiscrimination law. Republicans supported it 51% to 43%, Independents supported it 72% to 23% and democrats supported it 80% to 18%.
How's that for National Climate Change?