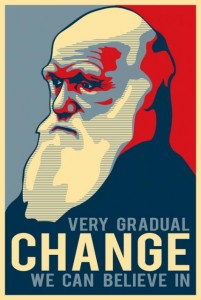 Celebrated since his death in 1882, it wasn't until the early 19th century that a group of scientists and scholars from over 150 countries met in Cambridge that the event really became official. Followed shortly by the unveiling of a large bronze bust of Darwin at the American Museum of Natural History in New York, the world began to collectively rejoice over the work of our time's greatest scientist.
Ever since, the momentum and enthusiasm has been growing, and just last year, we reached a fever pitch! Delaware's governor took the bold step of declaring an official statewide celebration of the event, making them the first state to ever do so. Even more impressive, U.S. House Representative Jim Hines introduced a resolution to have the event recognized as a national holiday.
Sometimes in the advocacy community, we can forget just how important it is to show our stripes to the world as a fun-loving and adventurous lot willing to take the time to just have fun. Some folks might even say that that's where the real work in educating the world about what it's really like to be an atheist – begins.