The weekly report on the SPI coalition
by Johnny Monsarrat

This week we focus on SPI coalition group The Freethought Society, a major national secular group in the United States led by Margaret Downey. The group runs an amazing array of activities, including free speech zones, community service programs, street fair outreach, secular occasion events, a speakers' bureau, diversity outreach, student outreach, a newsletter, and seemingly dozens of other projects. Wow, Margaret Downey, when do you sleep?
Previously we reported on their good work protesting public schools that allow the Boy Scouts to recruit on site, even though the Scouts discriminates against boys who don't believe in God.
The group is taking donations to help them staff two tables at the Reason Rally in Washington DC in June.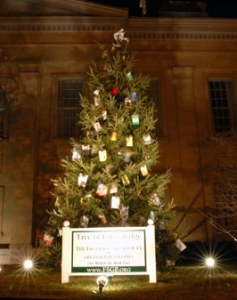 One table will promote the Tree of Knowledge, an alternative winter holiday symbol created by the Freethought Society in 2007. When local governments allow religious groups to display Christmas trees, baby Jesus mangers, and menorahs in the town hall or in public parks, nonbelievers should get a presence, too. Margaret and the Tree of Knowledge were recently featured in a USA Today article, Waging Peace on Christmas. They are trying to establish the Tree of Knowledge in the US Northeast and beyond as an established and accepted symbol of nonbelief. The more it is known the easier their court battles will be to have it included. Read more about it in the Freethought Society's Tree of Knowledge Report.
The second table will promote the Thomas Paine Foundation/Memorial Committee. Thomas Paine was an 18th century American revolutionary and friend of Benjamin Franklin who wrote Common Sense and Age of Reason. As one of the earliest and most famous advocates for rational thinking, he is celebrated widely in the secular community. Now the Freethought Society's foundation and committee is promoting Paine's celebrity and works to the wider world.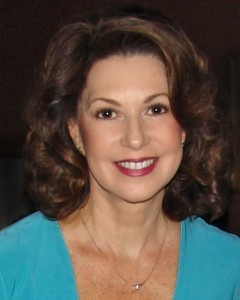 They celebrate his birthday on January 29, are working to erect a statue with a world-famous sculptor, creating a coloring book for children, and a compilation of Thomas Paine's original music. They also present Thomas Paine to grade schools at special assemblies. Learn how you can donate or get involved with the Thomas Paine efforts.
A good place to get started is to join the Freethought Society discussion on Yahoo or Facebook, or to contact Margaret directly at margaret@ftsociety.org.