The weekly report on US and International policy
by Edwina Rogers
U.S. Congress Considering Repealing The Religious Freedom Restoration Act
Secular Policy Institute staff have been invited by Senator Patty Murray (D-WA), Ranking Member on the Senate HELP Committee, to attend a briefing for Senate staff on Thursday, May 21, from 2:30-4pm in SVC 210 to explore the legal landscape and the impact that the federal and state Religious Freedom Restoration Acts (RFRAs) have had on civil rights and public accommodations. The original legislation was championed by Senator Schumer and signed by President Clinton. RFRA is now used to limit women's access to reproductive healthcare due to the beliefs of her employer, and it also enables discrimination against the LGBTQ community.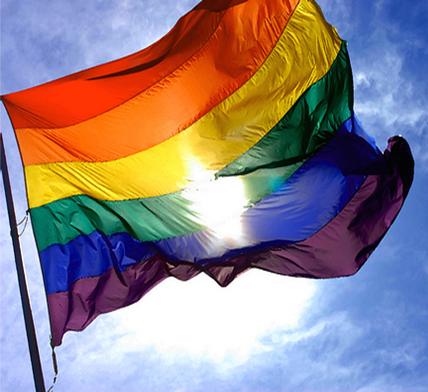 Presidential Hopeful Jeb Bush Supports Allowing Discrimination Against Gays
Christian business owners should not have to provide services for same-sex weddings, said probable presidential hopeful Jeb Bush in a new interview with the Christian Broadcasting Network (CBN). Bush told CBN he doesn't view this action as discrimination, but draws a distinction between selling products and services to gay and lesbian people and participating in an activity that goes against one's moral beliefs. Americans are deeply divided about religious liberty in general — roughly half (46 percent) say that they are more worried about the government interfering with the ability of people to freely practice their religion, while another 46 percent say they're more concerned about religious groups trying to pass laws that enable religious people to discriminate against or otherwise harm others.
Secular Policy Institute CEO Edwina Rogers To Address James Randi Foundation TAM July Conference On Anti-Science Legislation
Edwina Rogers will address The Amazing Meeting in Las Vegas in July. Her talk topic is "Science Has Left The House (And The Senate)."
Anti-science sentiment is sweeping the state and federal legislatures, elbowing evolution aside in favor of "Intelligent Design," and stops critical curricular updates in science courses dead in their tracks. Even the US House Science and Technology Committee is calling into question many federal grants for research in the STEM sciences, while legislative bodies throughout the country are making advances towards anti-science positions such as abstinence-only sex education.
The Amaz!ng Meeting website: www.amazingmeeting.com
#TAM13
Location: The Tropicana Las Vegas
Dates: July 16-19, 2015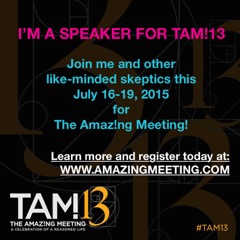 Join me this year for The Amaz!ng Meeting (TAM)! This July 16-19 TAM! will convene in Las Vegas for this annual gathering of critical thinkers and provide unparalleled opportunities to enjoy some of the brightest minds on issues important to skeptics. This year weÔÇÖll celebrate the life and career of one of the skeptical movementÔÇÖs founding pillars, Mr. James Randi. Join us as we pay tribute to his lifeÔÇÖs work, and for the chance to make like-minded friends.
Why Google And Other Tech Giants Are Creating Tools For Political Dissidents, Including Atheists
Saudi Arabia announced plans to flog dissident blogger Raif Badawi earlier this year. BadawiÔÇÖs wife, Ensaf Haidar, and Badawi's┬ásister, Samar, went to Movements.org. This website is an┬áonline platform set up to crowdsource human rights support from around the world.┬áIronically, it┬áis the product of a company that has drawn a great deal of criticism for its fraught relationship with free speech: Google.
On Movements.org, Haidar and Badawi found a host of resources. Volunteers translated their call for help into English, and contacts at The Daily Beast published it. Through the network, Haidar and Badawi met Canadian legislator Irwin Cotler, who agreed to serve as Raif BadawiÔÇÖs international counsel. With CotlerÔÇÖs help, and with the increased worldwide attention that the site has helped them generate, they have successfully pressured the Saudi government to suspend further punishment for ÔÇô at this point ÔÇô 16 consecutive weeks.