About the International Coalition Calls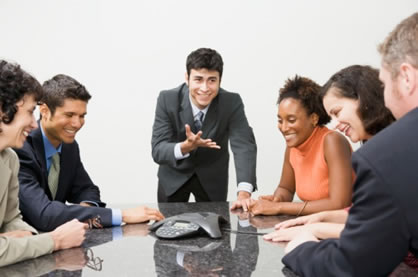 Every first Thursday of the month, the Secular Policy Institute holds an international coordinating call for its 300 members to discuss the future of the secular movement.
Call for April 7, 2016
Here's the latest recording of the Secular Policy Institute's international coordinating call.
Agenda
International Hot Spot of the Month ÔÇô┬áItaly
Sign-on Letter content:
Sergio Mattarella
President of the Republic of Italy
Palazzo del Quirinale
00187 Roma, Italy
Laura Boldrini
President of the Italian Chamber of Deputies
Palazzo Montecitorio
00186 Roma, Italy
Presidents Mattarella and Boldrini:
The Secular Policy Institute encourages ItalyÔÇÖs Chamber of Deputies to pass the Civil Union bill (131-71) recently passed by the Senate of the Republic to expedite at least a bare minimum of legal protection for same-sex couples. This bill is to recognize the spousal relationships of same-sex couples.
In Italy, same-sex spouses lack the rights that their heterosexual counterparts receive. Since 1986, there has been ongoing discussion about the development and implementation of some form of spousal recognition for gay and lesbian couples with certain municipal districts offering limited recognition. In 2012 the Court of Cassation determined that for marriage, same-sex couples were ÔÇ£non-configurable,ÔÇØ yet,┬áthree years later┬áthe Court determined that the inviolable rights provision of Article 2 of the Italian Constitution demanded legal protection for same-sex couples. This is further advanced by the Constitution. Under Article 3, all Italian citizens have equality and dignity before the law where, ÔÇ£It is the duty of the Republic to remove those obstacles of an economic or social nature which constrain the freedom and equality of citizens, thereby impeding the full development of the human personÔÇØ.
The European Court of Human Rights found that the human rights as Europeans of several Italian same-sex couples were violated by lacking the legal protection that spousal recognition provides (Oliari and Others v. Italy 
[2015]). The ECHR found that by not extending legal relationship-recognition eligibility to same-sex couples, Italy had committed a human rights violation, and awarded financial damages to its victims. While recognizing the ÔÇ£hesitationÔÇØ of a handful of EU member states, the┬á
Oliari
┬áCourt wrote: ÔÇ£Since there is no explicit reference to ÔÇÿmen and womenÔÇÖ as the case is in other human rights instruments, it may be argued that there is no obstacle to recognize same-sex relationships in the context of marriage.ÔÇØ
Article 7 of the Italian Constitution declares an official separation of Church and State. In its call to ÔÇ£establish civil unions between persons of the same-sex mutual obligation of fidelity and moral and material association,ÔÇØ and its alteration of the language of Italian marriage laws referring to spouses to include ÔÇ£or civil union between persons of the same sex;ÔÇØ this bill is the closest attempt Italy has made to rectifying these detrimental human rights violations.
The Secular Policy Institute is committed to protecting the equality and dignity of persons through a global standard of gender neutrality in marriage. We call on the Chamber of Deputies to expedite the ratification of civil unions for same-sex couples, thus establishing this act as an important first step toward full civil and social equality for gay and lesbian citizens and persons within the Republic.
Sincerely,
Edwina Rogers
Secular Policy Institute
401 Ninth St., NW, Suite 640
Washington, DC 20004
edwina@secularpolicyinstitute.net
(202) 430-1888
I ÔÇô┬áProject and Member Spotlight
Jason Frye (dimanso@hotmail.com)

Frye speaks about current and upcoming advocacy campaign letters:
Humanism in UK schools, CanadaÔÇÖs Office of Religious Freedom,
North CarolinaÔÇÖs HB2 (ÔÇ£bathroom billÔÇØ), MississippiÔÇÖs HB 1523 (ÔÇ£religious freedom billÔÇØ), and ongoing issues in Texas, and Uganda.
He also discusses Atheist Alliance International, which has written letters to the UNHCR on behalf of non-believers and secularists who, facing persecution in their home country for their beliefs, apply for asylum.
John Kirbow (kirbowj@gmail.com)

An ethnographer and cultural specialist, Kirbow updates us about his ongoing research and fieldwork in the Middle East. He is the founding member of Human Empowerment Network, which seeks to provide a platform for veterans in low-income communities.
Edwina Rogers on SOCH (sochnepal@gmail.com)

Emily Young and Uttam Niraula, Team Member and Executive Director respectively, work with the Society for Humanism (SOCH) Nepal, which was established in 2005 to promote humanism in Nepali society.
It recently established a volunteer program for international people to work in Nepal and become a direct part of creating progressive changes.
II ÔÇô┬áSPI Overview
ÔùÅSPI Mission
The Secular Policy Institute (SPI) is a think tank organization of thought leaders, writers, scholars, and speakers with a shared mission to influence public opinion and promote a secular society. We believe governmental decisions and public policies should be based on available science and reason, and free of religion or religious preferences.
ÔùÅCommunity Action Network (www.CommunityActionNetwork.org)
ÔùÅParent Teacher Community Action Network (www.PTCan.org)
Community Action Network (CAN) promotes the development and application of science and reason in an ongoing quest for secular solutions to local problems. As an inclusive, affirming, and action-oriented initiative, CAN seeks to promote rational relationships and effective community building in support of collective problem solving and the ongoing advancement and enjoyment of a more just and reasoned world.
ÔùÅPTCAN Mission Statement
ÔùÅPTCAN Bylaws
ÔùÅPTCAN Charter
ÔùÅPTCAN Gives to Get School Support
ÔùÅWorld Future Guide 2016
The World Future Guide collects the public policy recommendations and findings on demographic trends from the foremost fellows at the Secular Policy Institute. Leading thinkers give research and opinion on law, education, and healthcare, practical advice on defense and surveillance technology, the big picture trends on the interplay between secular government and religion, and more. And we give you the scoop: even a peek into the finances of the Islamic State!
Our ten articles are written by fellows from seven countries representing diverse points of view.  Yet each is committed to a rational, evidence-based analysis of a timely topic that can inform effective public policy.  The first in a series of Guides, the World Future Guide 2016 provides critical secular insights into timely topics of international import in the hopes of guiding more informed public opinion and policy-making in our increasingly secular world.
ÔùÅSecular Resource Guide
ÔùÅUS Policy Guide
ÔùÅRecruit National and Regional Leaders
ÔùÅInternational Hotspots in Need
III ÔÇô┬áFellowsÔÇÖ Corner
(Madeline Schussel, Policy Director, madeline@secularpolicyinstitute.net)
Author and philosopher AC Grayling was recently interviewed by Australian Broadcasting Corporation about his familyÔÇÖs move in 1968 from Africa to the UK, and its subsequent impact on his personal development.
Marty Klein recently wrote an article in Psychology Today analyzing the debate of whether pornography demeans women, and the division of power in sexual relationships.
Elham Manea, of Yemeni and Swiss dual nationalities, is a political scientist, a writer, and a human rights activist. She works as an associate professor of politics in Zurich University and as a consultant for Swiss government agencies and international human rights organizations. Along with other Middle Eastern activists, she was a signatory to a recent letter written to President Obama to ÔÇ£put human rights firstÔÇØ during his upcoming visit to the Middle East.
John McWhorter contributed to an article about free speech on college campuses, especially the recent rise in debates about racism and marginalized groups.
Taslima Nasrin lauded Kerala High Court Judge Justice B Kamal Pasha for asking: ÔÇ£Why Muslim women canÔÇÖt have many husbands when men enjoyed the same privilege?ÔÇØ. The question reflects laws under Islamic states, which continues to be criticized as heavily biased against women.
Daily News Clips Now Available (Follow this link to register)
IV ÔÇô┬áCoalitions & Resources
(Johnny Monsarrat, Alliance Director, johnny@secularpolicyinstitute.net)
ÔùÅWorld SPI Calendar┬áÔÇô Upcoming Major Conferences
ÔùÅVolunteers & Interns ÔÇô SPI Volunteers/Interns Recruitment
ÔùÅCoalition Update
ÔùÅNewsletter ÔÇô weekly, please sign up. (Subscribe to newsletter)
ÔùÅSecular Leaders League
You do a lot through the SPI coalition in 2015. See our report! (2015 report)
Now weÔÇÖve launched two Secular Leaders email chat lists: the┬áUS Secular Leaders League┬á(secular-leaders-usa@googlegroups.com) and the┬áGlobal Secular Leaders League┬á(secular-leaders@googlegroups.com). The purpose of these groups is to:
Trade group emails on the secular movementÔÇÖs future;
Plan a global ÔÇ£business plan competitionÔÇØ to coach secular leaders;
Host a donor conference where plans get presented judged, and funded, and;
Fund winners through a ÔÇ£Secular Donor Advice FundÔÇØ for investment firms like Fidelity
Coordinating makes us stronger. Please contribute your needs and ideas!  Please join via the Google group email invitation you received. You may leave at any time.
Thank you! With you, weÔÇÖre going to change the world in 2016.
Resources:
ÔùÅWorld Future Guide
ÔùÅAbuse in American Faith Based Initiative System
ÔùÅUS Secular Policy Guide
ÔùÅSecular Resource Guide
ÔùÅReligiousness by Country
ÔùÅReligiousness by US State
ÔùÅBack Office Support
ÔùÅHelp secure Volunteers and Interns
ÔùÅHelp Draft Press Releases
ÔùÅAccess to Press Database
ÔùÅBrochures
ÔùÅWebsite Design
ÔùÅSecular Directory
V ÔÇô┬áPublic Policy Update
Supporting Transgender Acceptance
Representative Mike HondaÔÇÖs (D-CA) resolution ÔÇ£Expressing Support for Supporting Transgender AcceptanceÔÇØ brings awareness of the millions of fellow Americans who are marginalized and endangered living under a system that does not recognize the full range of human identities. Awareness such as this and support for our fellow Americans can help to end generations of pain and suffering one day.
Georgia Religious Freedom Bill Veto
On Monday, March 28, Governor Nathan Deal of Georgia announced that he will veto the stateÔÇÖs controversial ÔÇ£religious libertyÔÇØ bill that would have allowed faith-based organizations to deny services to those who violate their ÔÇ£sincerely held religious beliefsÔÇØ, as well as fire employees who did not comply with these beliefs. The bill had garnered much criticism from gay rights groups, pressure to not become law from major businesses, and support from religious conservatives. Governor DealÔÇÖs commitment to acknowledging the inequality and discrimination that GeorgiaÔÇÖs LGBT community faces is laudable.
Texas Reproductive Freedom
TexasÔÇÖs HB2, a law which imposes medically unnecessary requirements on abortion providers and clinics, could shut down more than 75 percent of all womenÔÇÖs health clinics providing abortion services in the second-most populous state in the country. This would be a grave threat to womenÔÇÖs right to choice for the well-being of their own bodies.
ÔùÅChecking in on the UN
Upcoming Events:
ÔùÅFreethought Festival┬áApril 8-9, Madison, WI
ÔùÅNational Ask an Atheist Day┬áApril 16, All Over
ÔùÅRationalist Conference┬áApril 23-24, Tallinn, Estonia
ÔùÅRavenCon Skeptic Track┬áApril 29-May 1, Williamsburg, VA
ÔùÅFoundation Beyond Belief: Week of Action┬áApril 30-May 6, All Over
ÔùÅSkepKon┬áMay 5-7, Hamburg, Germany
ÔùÅNortheast Conference on Science and Skepticism┬áMay 12-15, New York, NY
ÔùÅA Conference Called Wonder┬áMay 19-22, Utrecht, Netherlands
ÔùÅEuropean Humanist FederationÔÇÖs General Assembly┬áMay 20, Valletta, Malta
ÔùÅ2016 IHEU General Assembly┬áMay 22, Valletta, Malta
ÔùÅAmerican Humanist Association Annual Conference┬áMay 26-29, Chicago, IL
ÔùÅBalticon 50┬áMay 27-30, Baltimore, MD
ÔùÅFuture of Ethical Societies Conference┬áMay 27-30, Brooklyn, NY
ÔùÅReason Rally┬áJune 4, Washington, DC
ÔùÅAtheist Pride Day┬áJune 6, All Over
ÔùÅBritish Humanist Association Annual Conference┬áJune 10-12, Birmingham, UK
ÔùÅWorld Humanist Day┬áJune 21, All Over
ÔùÅUnitarian Universalist General Assembly┬áJune 22-26, Columbus, OH
Monthly Conference Call Schedule:
First Thursday of Every Month at Noon Eastern Standard Time (GMT -4): May 5; June 2; July 7; September 1; October 6; November 3 (No conference call in August and December)
SPI Staff:
Edwina Rogers - edwina@secularpolicyinstitute.net
Madeline Schussel - madeline@secularpolicyinstitute.net
Johnny Monsarrat - johnny@secularpolicyinstitute.net