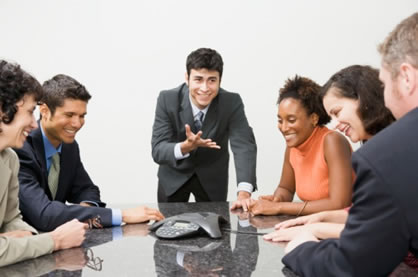 About the International Coalition Calls
Every first Thursday of the month, the Secular Policy Institute holds an international coordinating call for its 300 members to discuss the future of the secular movement.
Call for January 7, 2016
Here's the latest recording of the Secular Policy Institute's international coordinating call.
Agenda
SPI International Hot Spot of the Month ÔÇô Saudi Arabia
December 14, 2015
President Barack Obama
The White House
1600 Pennsylvania Avenue, NW
Washington, DC 20500
The Honorable John Kerry
Secretary of State
U.S. Department of State
2201 C Street, NW
Washington, DC 20520
President Obama and Secretary Kerry:
The Secular Policy Institute and the below signed coalition members call on your office to demand clemency for artist Ashraf Fayadh. Through a hearsay allegation and a crooked interpretation of one of his poems, Fayadh faces beheading come mid-December. After initially determining capital punishment unwarranted, upon prosecutorial appeal Saudi Arabia condemned Fayadh to death for the crime of blasphemy. The breadth of human rights conventions stands against such brutality and the U.S. Commission on International Religious Freedom (USCIRF) calls for action against ÔÇ£Tier 1 Countries of Particular ConcernÔÇØ for which Saudi Arabia is listed.
A well-known poet and artist both within Saudi Arabia and globally, Ashraf Fayadh (35) has helped cultivate Saudi ArabiaÔÇÖs contemporary arts movement, is a member of a Saudi-British Arts coalition (Edge of Arabia), and has curated exhibitions in Venice and Jeddah. Ethnically Palestinian, and living in Saudi Arabia, Fayadh is officially a stateless person. The Kingdom of Saudi Arabia is infamous for its persecution of those claiming their inherent rights of free speech. Free Saudi LiberalÔÇÖs Raif Badawi sits during this the first few of his ten-year imprisonment, already experiencing many of the lashes laid upon him by a Saudi Court, and nearly half of the 2,200 executed since 1985 have not carried a Saudi passport.
Following and August 2013, post-soccer match argument in a caf├® in Abha, claiming that Fayadh had blasphemed against God, Mohammed, and Saudi Arabia, his accuser contacted the Committee on the Promotion of Virtue and the Prevention of Vice (religious police) who then detained him. FayadhÔÇÖs father calls this matter the result of a personal vendetta. FayadhÔÇÖs friends allege that the policy berated him owing to his ÔÇ£smoking and having long hair.ÔÇØ Fayadh was released later to be tried from February until May 2014. FayadhÔÇÖs charges included blasphemy for his poetry (ÔÇ£AsylumÔÇØ in his 2008 book Instructions Within) and for ÔÇ£illicit relationshipsÔÇØ by pictures on his cellphone of him associating with women. On May 28th, 2014 a General Court judge determined that FayadhÔÇÖs repentance disqualified death as punishment opting for four yearsÔÇÖ imprisonment and 800 lashes. The prosecution appealed, and in a November 17th, 2015 second trialÔÇÖs verdict, Fayadh was sentenced to death.
A close associate of Fayadh (Mona Kareem of Kuwait) said that this was a message from the morality police against the arts community of Abha. Friends of Fayadh assert that this is retaliation for the poet posting videos of the religious police publicly flogging someone. According to Human Rights WatchÔÇÖs Middle East Director Sarah Leah Whitson, ÔÇ£Regardless of what Fayadh said or didnÔÇÖt say, Saudi Arabia should stop arresting people for their personal beliefs. The fact that Ashram Fayadh is facing the prospect of being beheaded only adds to the outrageousness of this court ruling.ÔÇØ These actions tend be less about protecting religion than intimidation and disposing of actors considered undesirable by repressive authoritarian regimes.
More than 150 people have already been executed this year in Saudi Arabia. To offer a reprieve from capital punishment only to apply it again is the height of cruelty, to do so upon hearsay for against what the global community would otherwise consider inviolable free expression is chilling. Ashraf Fayadh does not deserve what has been imposed upon him. There is a one-month window to save his life. According to sources close to him, Fayadh lacks legal counsel and visitation rights. As global human rights conventions were established to protect people like Ashraf and as the USCIRF mandates action to protect ÔÇ£prisoners of belief,ÔÇØ we call upon the Offices of the President of the United States and the U.S. Department of State to intervene on behalf of Ashraf Fayadh.
Sincerely,
Edwina Rogers
47 executed, not Ali al-Nimr, but his uncle Nimr al-Nimr (and 46 others).
http://www.theguardian.com/world/live/2016/jan/02/middle-east-condemns-saudi-execution-of-shia-cleric-live
Signatories
ARP Sociedad para el Avance del Pensamiento Cr├¡tico ÔÇô Spain
Association Fran├ºaise Transhumanistes ÔÇô Technoprog ÔÇô France
Atheist Foundation of Australia ÔÇô Lane Cove, New South Wales, Australia
Central London Humanists ÔÇô London, UK
Community Action Network ÔÇô Washington, DC, USA
Humanist Association of San Diego ÔÇô San Diego, California, USA
Humanist Chaplaincy at American University – Washington, DC, USA
Humanists of North Central Florida ÔÇô Ocala, Florida, USA
The La Crosse Area Freethought Society ÔÇô La Crosse, Wisconsin, USA
Mid-West Humanists ÔÇô Ireland
Muslimish ÔÇô Madison, WI
North London Humanist Group ÔÇô London, UK
Omaha Metro Area Humanists Association ÔÇô Omaha, Nebraska, USA
Red River Thinkers ÔÇô Fargo, North Dakota, USA
Sidmennt ÔÇô The Icelandic Ethical Humanist Association ÔÇô Reykjavik, Iceland
United Coalition of Reason ÔÇô Washington, DC, USA
Universal Church Triumphant of the Apathetic Agnostic ÔÇô Las Vegas, Nevada, USA
Watford Area Humanists ÔÇô Watford, UK
I ÔÇô SPI Overview
(Edwina Rogers, CEO, edwina@secularpolicyinstitute.net, 202-674-7800)
The Secular Policy Institute (SPI) is a think tank organization of thought leaders, writers, scholars, and speakers with a shared mission to influence public opinion and promote a secular society. We believe governmental decisions and public policies should be based on available science and reason, and free of religion or religious preferences.
Community Action Network (CAN) promotes the development and application of science and reason in an ongoing quest for secular solutions to local problems. As an inclusive, affirming, and action-oriented initiative, CAN seeks to promote rational relationships and effective community building in support of collective problem solving and the ongoing advancement and enjoyment of a more just and reasoned world.
The World Future Guide collects the public policy recommendations and findings on demographic trends from the foremost fellows at the Secular Policy Institute. Leading thinkers give research and opinion on law, education, and healthcare, practical advice on defense and surveillance technology, the big picture trends on the interplay between secular government and religion, and more. And we give you the scoop: even a peek into the finances of the Islamic State!
Our ten articles are written by fellows from seven countries representing diverse points of view.  Yet each is committed to a rational, evidence-based analysis of a timely topic that can inform effective public policy.  The first in a series of Guides, the World Future Guide 2016 provides critical secular insights into timely topics of international import in the hopes of guiding more informed public opinion and policy-making in our increasingly secular world.
Monthly Conference Call Schedule:
First Thursday of Every Month at Noon Eastern Standard Time (GMT -4): January 7; February 4; March 3; April 7; May 5; June 2; July 7; September 1; October 6; November 3 (No conference call in August and December)
Recruit National and Regional Leaders
International Hotspots in Need
II ÔÇô FellowsÔÇÖ Corner
(Madeline Schussel, Policy Director, madeline@secularpolicyinstitute.net)
We would like to highlight the accomplishments of these SPI Fellows in 2015:
Amatzia Baram┬ágave a report on the state of Lebanon in his article┬áLebanonÔÇÖs fragile balance holds amid political paralysis, and contributed to the World Future Guide.
Gregory Benford is a multiply award-winning science fiction author whose blog contains poetry about bout life, the universe, and everything. He is faculty of the Department of Physics and Astronomy at the University of California, Irvine.  He is also a contributing editor of Reason magazine, wrote an article about Pluto for Air and Space Magazine, and published an adventure novel, Against Infinity.
Elliot D. Cohen is a philosopher who has written a whopping twenty-five books, including What Would Aristotle Do?: Self-Control Through the Power of Reason and The Theory and Practice of Logic-Based Therapy. He also contributed to the World Future Guide.
A.C. Grayling┬áspoke to the BBC on┬áThe Meaning of Life According to AJ Ayer, wrote abouthow religion seems to be growing when it isnÔÇÖt, was┬áinterviewed by the Atheist Debates Patreon Project, gave a┬áspeech urging students to have more courage, and contributed to the World Future Guide. He wrote about the Middle East immigration crisis in┬áThe irony of migrancy.
Marty Klein recently wrote an article about an aspect of NorwayÔÇÖs cultural re-education (Norway, Immigrants, and Sex Education) of its Syrian immigrant population.
Aymenn Jawad Al-Tamimi contributed to the World Future Guide and gave Middle East policy advice in Why America Should Aim to Contain- Rather Than Destroy ÔÇô ISIS.
Mark Juergensmeyer wrote about how cooperating with Iran might help the US defeat ISIS, and offered a poignant perspective on the attacks in Paris in his newly published article, Why ISIS Attacked Paris. He also analyzed the religion of ISIS in What Kind of Islam is That? Talking with Refugees from ISIS. In an interview he spoke about how religion fuels conflict in the Middle East.
Patrik Lindenfors wrote about EuropeÔÇÖs immigration emergency in Refugees Crisis: Humanists call for a strong and humane EU response.
Elizabeth Loftus was interviewed by NPR about false memories, gave a TED Talk called How Reliable is Your Memory?, and contributed to the World Future Guide. She was the focus for a Washington Post article on the failing memory of US Presidential candidate Donald Trump. She appeared in an interview that explored the ÔÇ£Religious ExperienceÔÇØ from a neurologistÔÇÖs perspective.
Kevin Perrott is a leader in the movement to extend the natural healthspan of humans so that people could feel as healthy as 40 years old in their 80s. We interviewed him at length for a newsletter.
Michael Semple, Visiting Research Professor in the Institute for the Study of Conflict Transformation and Social Justice at QueenÔÇÖs University Belfast, has written an article for the International Institute for Strategic Studies, Making Peace with the Taliban.
Daily News Clips Now Available (Follow this link to register) 
III ÔÇô Coalitions & Resources
(Johnny Monsarrat, Alliance Director, johnny@secularpolicyinstitute.net)
World SPI Calendar ÔÇô Upcoming Major Conferences
Volunteers & Interns ÔÇô SPI Volunteers/Interns Recruitment
Coalition Update
Newsletter ÔÇô weekly, please sign up (Subscribe to newsletter)
Secular Leaders League
You do a lot through the SPI coalition in 2015. See our report! (2015 report)
Now weÔÇÖve launched two Secular Leaders email chat lists: the US Secular Leaders League (secular-leaders-usa@googlegroups.com) and the Global Secular Leaders League (secular-leaders@googlegroups.com). The purpose of these groups is to:
Trade group emails on the secular movementÔÇÖs future;
Plan a global ÔÇ£business plan competitionÔÇØ to coach secular leaders;
Host a donor conference where plans get presented judged, and funded, and;
Fund winners through a ÔÇ£Secular Donor Advice FundÔÇØ for investment firms like Fidelity.
Coordinating makes us stronger. Please contribute your needs and ideas! Please join via the Google group email invitation you received. You may leave at any time.
Thank you! With you, weÔÇÖre going to change the world in 2016.
Resources:
Back Office Support
Help secure Volunteers and Interns
Help Draft Press Releases
Access to Press Database
Brochures
Website Design
Secular Directory

IV ÔÇô Public Policy Update
(Hugo Estrella, Latin America Regional Director, hstar@argentina.com)
Latin America Update

SPI is seeking UN Special Consultative Status. Edwina will be representative in NY and Hugo in Geneva. We are looking to build coalitions and join networks. SPI will seek UNESCO consultative NGO status. Then we have the EU, there, they have an office which would be more than appropriate for us to lobby, which is the European Commission for Fundamental Rights.
Our fellows from the Italian Union of Atheists Rationalists, Agnostics and Freethinkers (it) to which Hugo belongs and who publish news from US matters and internationally as well (they are members of the European Humanist Federation) have office space in the city (Circolo UAAR di Pisa). SPI will share the office thanks to Hugo.
The Association of Atheism (Republic of Turkey)
Recent Letters
All letters can be found on our ÔÇ£CoalitionsÔÇØ tab under ÔÇ£Advocacy CampaignsÔÇØ.
The Department of Health and Human Services (HHS) and the Office of Civil Rights (OR) issued the proposed regulations that take critical steps toward realizing the promise of Section 1557 in ending sex discrimination in health care. Sex discrimination in health are results in women paying more for health care, receiving improper diagnoses more frequently, being provided less effective treatments, and sometimes being denied care altogether. Further, numerous surveys, studies, and reports have documented the widespread discrimination experienced by LGBT individuals and their families in the health system. In response, the ACA included broad protections against sex discrimination in health programs and activities, with Section 1557, which prohibits discrimination in federally funded and operated health programs and activities, as the cornerstone of this protection. Strong regulations implementing Section 1557, paired with robust enforcement, are necessary to ensure that all women can access affordable, quality health care.
Does your secular group want to help SPI in a charge to maintain the integrity of the United Nations Human Rights Council? The UNHRCÔÇÖs website prominently features a 2007 quote by Secretary-General Ban Ki-moon, ÔÇ£All victims of human rights abuse should be able to look to the Human Rights Council as a forum and a springboard for action.ÔÇØ The Kingdom of Saudi Arabia is a UN-member state and therefore now eligible for a seat on the UNHRC. The Consultative Group is tasked with reviewing and assigning applicants to serve as ÔÇ£Special RapporteursÔÇØ and other ÔÇ£Independent InvestigatorsÔÇØ for human rights abuses around the planet. Beyond the high profile cases of condemning a teenager (Ali Mohammed al-Nimr) to death for participating in protesting for democracy, and sentencing a blogger (Raif Badawi) to degrading physical abuse and a lengthy prison sentence for expressing critique; the Kingdom sentenced Saudi rights lawyer Walid al-Khair to 15 years for ÔÇ£breaking allegianceÔÇØ to the monarchy by founding and directing the organization ÔÇ£Monitor of Human Rights in Saudi Arabia.ÔÇØ
View the letter that the Secular Policy Institute sent to President Fran├ºois Hollande regarding the terrorist attacks in Paris. We at the Secular Policy Institute express our deepest sympathies and sorrow for the actions of those few who permanently impacted the lives of so many. Vive la Ville Lumi├¿re, vive la├»cit├®, vive la France!
We are asking the National Association of Police Organizations to highly consider advising and educating police officers regarding the use of religious decals on secular government vehicles. These actions can be divisive and threatening toward over thirty percent non-religious in the U.S. The United States has two national mottos, of these ÔÇ£In God We TrustÔÇØ was chosen to be placed as a decal upon police and sheriff cars. Unlike ÔÇ£In God We TrustÔÇØ (which was adopted as a national motto in 1956 ÔÇô mainly to counter communism), E Pluribus Unum has been with us since 1776. E Pluribus Unum is a far more accurate representation about what is best of America: ÔÇ£out of the many, one.ÔÇØ
Should a child be denied access to healthcare because of the religion they happened to be born into? The Secular Policy Institute and our coalition partners remain steadfast supporters of science-based medicine. We expect to find no better ally in advocating for medical science than the Secretary of Health and Human Services. Thus we ask the Secretary to lobby the President and Congress to introduce Federal requirements to provide medical care for children against religious and philosophical objections from their parents. The SecretaryÔÇÖs office has the leverage to educate lawmakers about science, and the importance of proper medical care.
We have recently received correspondence from the U.S. Citizenship and Immigration Services (USCIS).
V ÔÇô Project and Member Spotlight
VI – Upcoming Events
Religious Freedom Day, January 16
Freethinkers Day/Thomas Paine Day, January 29
Freethought Cruise, February 5-8, Port Canaveral to the Bahamas
Darwin on the Palouse, February 7, Moscow, ID and Pullman, WA
Secular Summit, February 10, Columbus, OH
Darwin Day, February 12
HuJews Conclave, March 4-6, Chicago, IL
SashaCon (Skeptics, Atheists, Secular Humanists & Agnostics), March 19-20, Columbia, MO
The National Federation of Atheist, Humanist and Secular Student Societies Convention, March 11-13, London, UK
Budapesti Szkeptikus Konferencia, March 28, Budapest, Hungary
Days of Atheism, March 27-29, Warsaw, Poland
SPI Staff:
Edwina Rogers – edwina@secularpolicyinstitute.net
Madeline Schussel – madeline@secularpolicyinstitute.net
Johnny Monsarrat – johnny@secularpolicyinstitute.net